Estereo, in the Logan Square neighborhood of Chicago, is a Latin American and Caribbean inspired spot serving great drinks and playing vintage Latin sounds on vinyl. The all day bar serves coffee in the AM and drinks cocktails in the PM to handle your thirst whenever you drop in!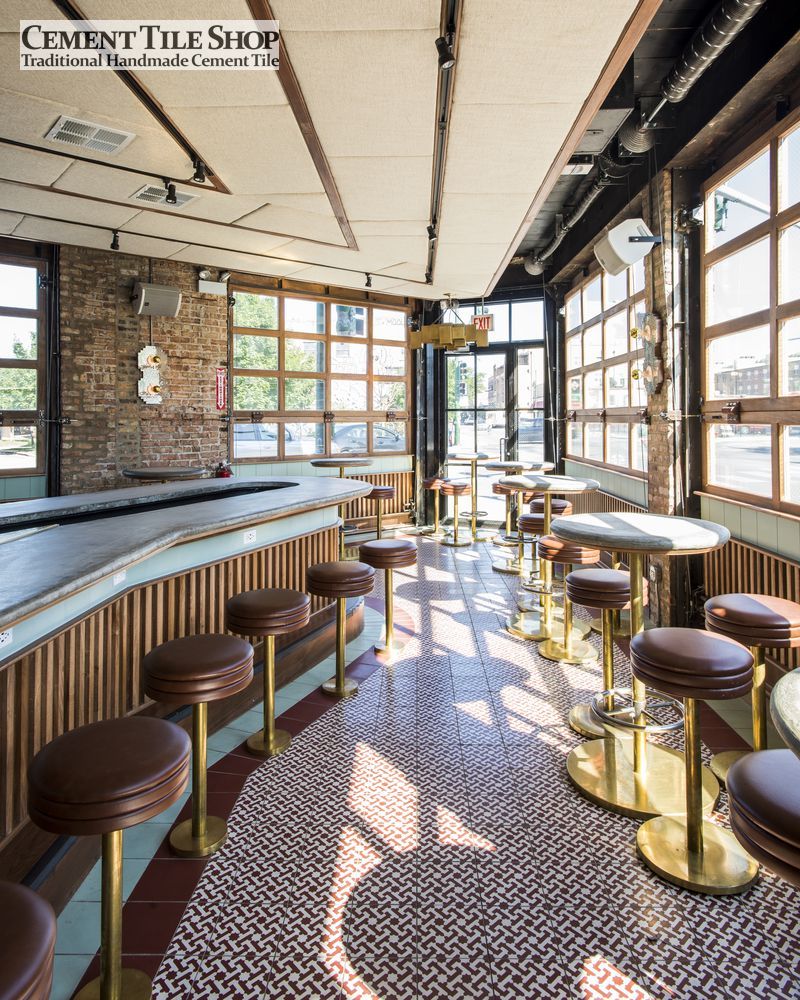 The stylish, triangular bar has a distinctive look with its vintage tables and stools, cool brickwork and giant barn doors to open on a beautiful day. The floor of the space also features our unique Taza cement tile pattern from the Pacific Collection, in Ruby and White, to complete the look.
Check out Estereo for great drinks and some great tile next time you are in Chicago, you wont be disappointed! Contact Cement Tile Shop at (800) 704-2701 for more information on how to incorporate our cement tile into your next project. Check out our other great in stock items here.