The wildly popular Tacodeli in Dallas, TX uses a playful arrangement of our solid color hexagon cement tiles to surround the restaurant and create a really unique space. Tacodeli, which creates handcrafted tacos with local and organic ingredients, now has 10 locations in Dallas, Austin and Houston.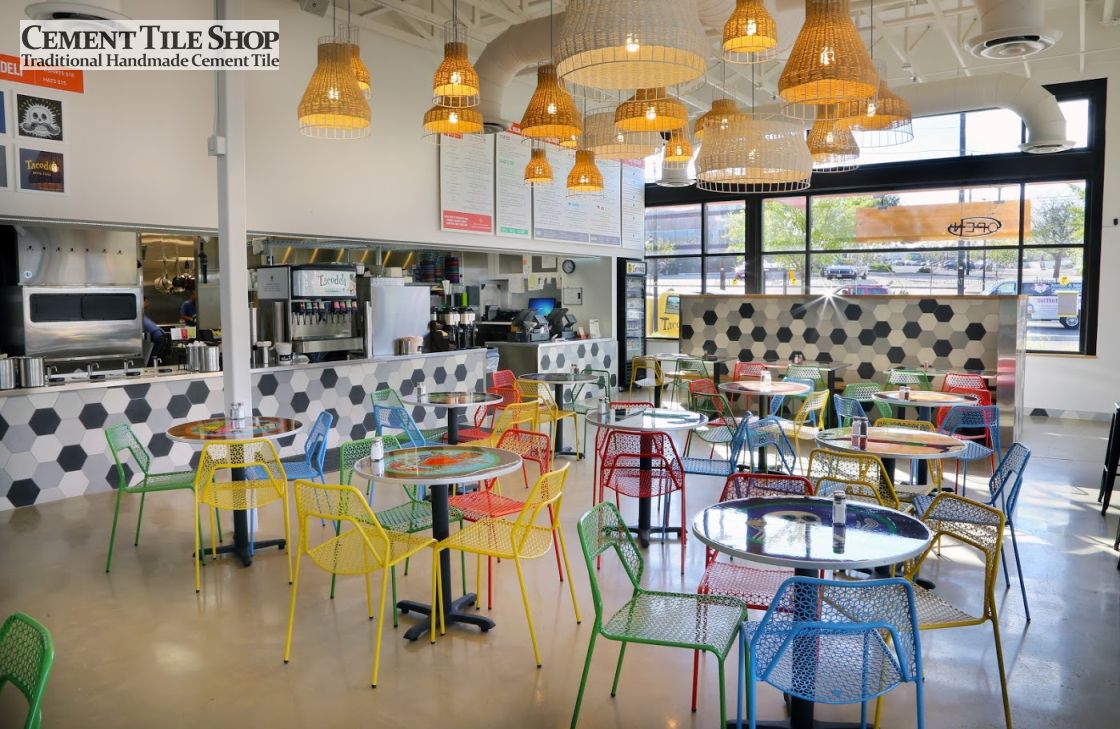 Four solid colors of our handmade cement tile were used in this cool combination on the restaurant walls and booths – Pacific Black, Pacific Grey, Pacific Light Grey and Pacific White. The brightly colored chairs and tables, covered with fun graphic art add to the fun vibe of the restaurant. Big windows give the space an airy and welcoming feel.
Stop by Tacodeli to taste some fantastic tacos and to see some cool tile. Contact Cement Tile Shop at (800) 704-2701 for more information on how to incorporate our cement tile into your next project. Check out our other great in stock items here.