"Do you have any tiles smaller than 8″ x 8″?"
It's a question we get all of the time! Well, we finally have a better answer than it must be special ordered with a 8-12 week lead time.
We now stock 4″ x 4″ solid colors of our handmade cement tile in black, white and grey. These smaller tiles work great for kitchen backsplashes, bathrooms, shower floors and bar areas. They also look amazing when mixed together with our larger 8″ or 12″ solid cement tiles and coordinate with many of our most popular patterns. The possibilities are endless!
We also continue to stock 4″ x 4″ patchwork tiles as well as 4″ x 8″ rectangles. This full array of sizes and colors will help you accomplish your design goals no matter the project, commercial or residential.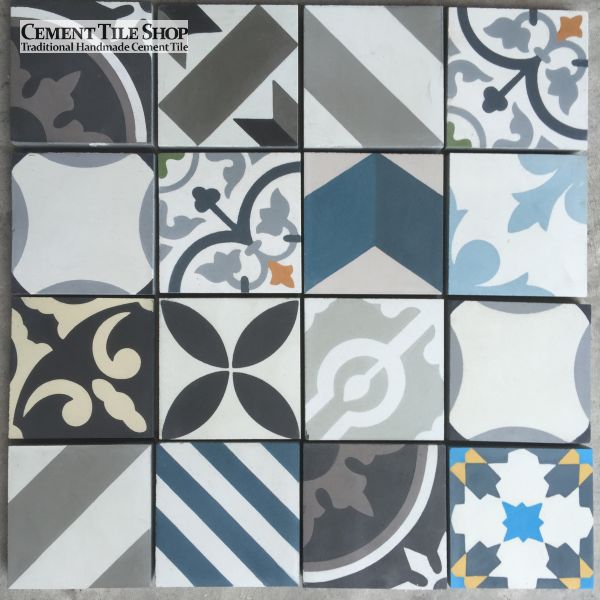 Contact Cement Tile Shop at (800) 704-2701 for more information on how to incorporate these cement tiles into your next project.