Dallas hot spot Dos Jefes embodies the zest, freedom and passion of Latin and Asian heritages, cuisine and spirits in an exciting tequila bar atmosphere. Artful and savory Latin-asian tapas are paired perfectly with handcrafted cocktails in a high-energy social lounge.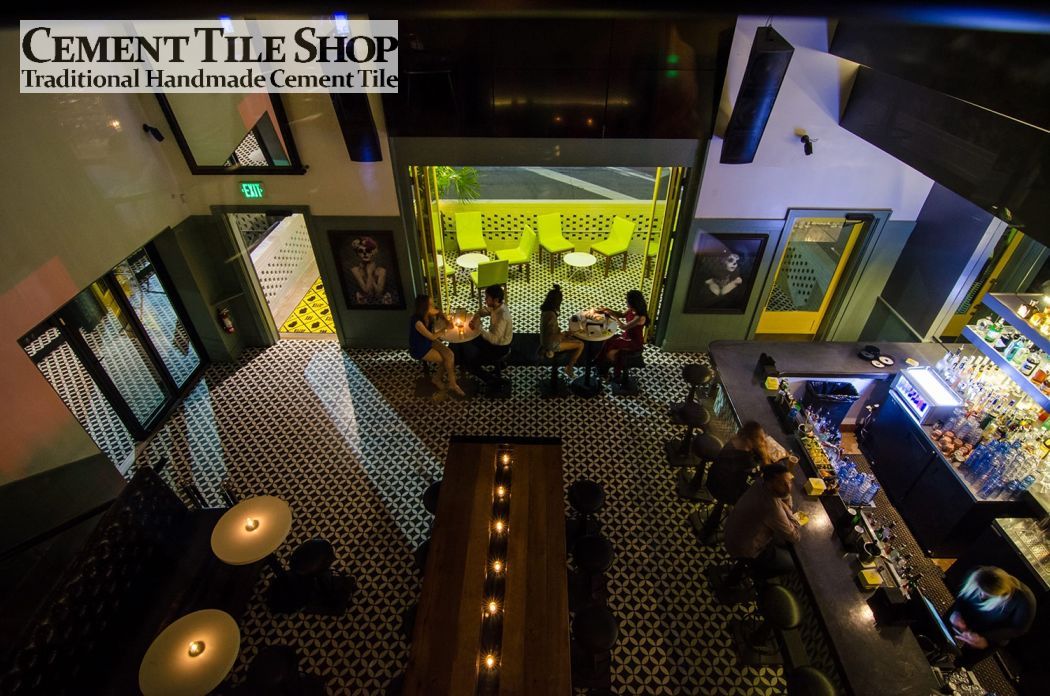 This playful space uses our in stock Circulos Black 12″ x 12″ pattern. This large format (most standard cement tiles are 8″ x 8″) classic pattern in black and white ties the space together inside and out. It is even used on the outdoor patio and looks amazing with the hardwood and black steel finishes.
Next time you are in Dallas looking for an entertaining place to spend the evening, enjoy great food and some music, be sure to stop by and check out Dos Jefes. Oh yeah, and and of course visit to see our beautiful handmade cement tile!
Contact Cement Tile Shop at (800) 704-2701 for more information on how to incorporate our cement tile into your next project. Check out our other great in stock items here.