Our Tyler cement tile pattern was part of a beautiful bathroom on a home tour featured on Apartment Therapy. The tour shows the results of a gorgeous renovation in Washington, DC. The renovation remains loyal to the Victorian architecture of the home while blending it with the family's personal decor elements and style.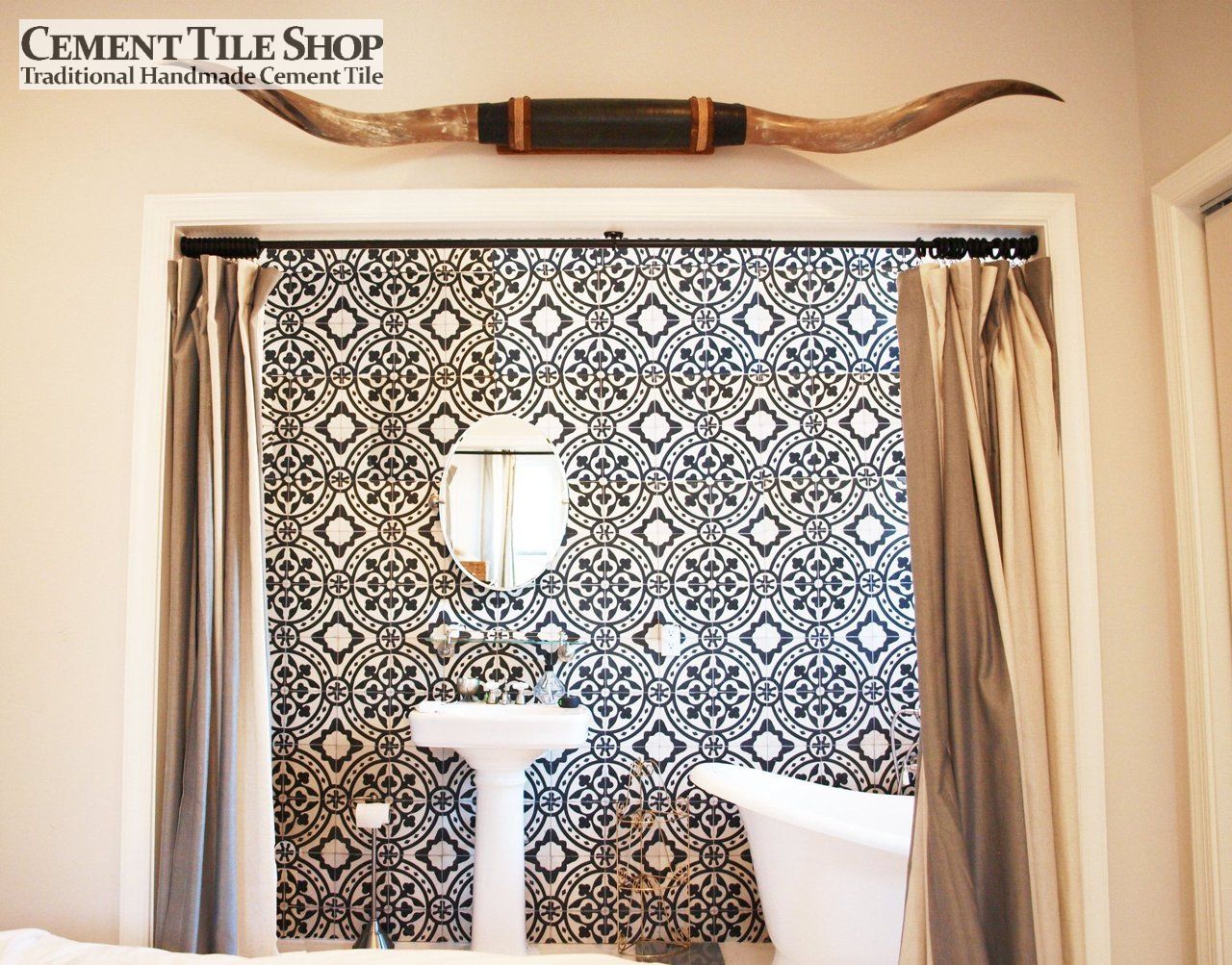 The Tyler handmade cement tile pattern adds a dramatic flair to the master bathroom as a feature wall. We love the curtain…there's no sense in hiding this view behind a door!
The classic black and white look never goes out of style and really helps this bathroom look crisp and clean, while also showcasing the beautiful tub and pedestal sink. Of course the bullhorns just add to the look!
The Tyler cement tile pattern can be customized in the colors of your choice. For more information on this tile or to create your own special bathroom call Cement Tile Shop at (800) 704-2701.