Aviano Coffee recently opened its new location in Denver, Colorado looking to create a unique and quality driven customer experience, just like the coffee it serves.
Aviano Coffee focuses on a coffee/tea presentation that provides a unique, exceptional experience suited to the evolving expectations of a growing population of quality-focused consumers. Aviano Coffee serves coffee from farms that have best practices in growing and processing, and evolving the quality of coffee to its fullest potential; farm-to-cup.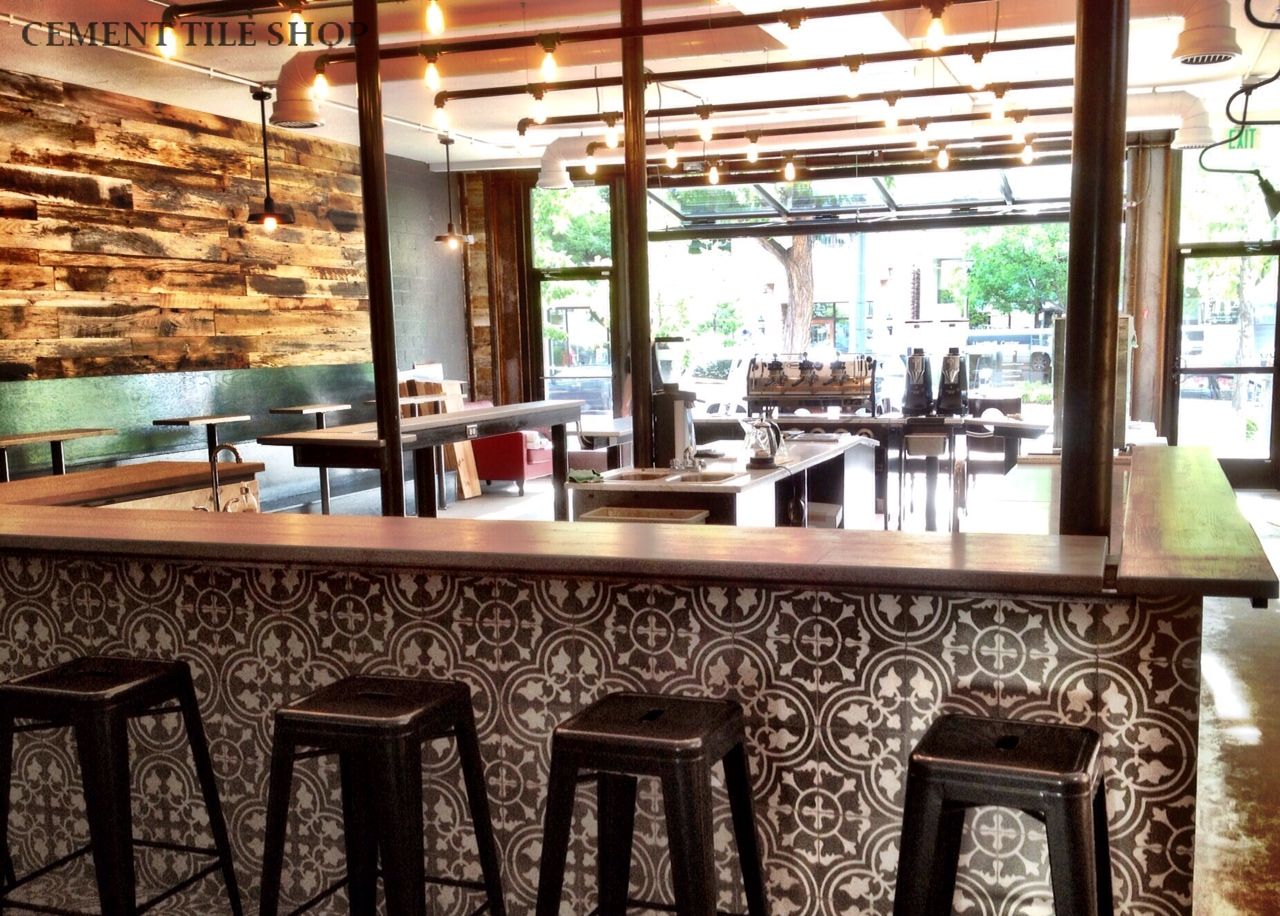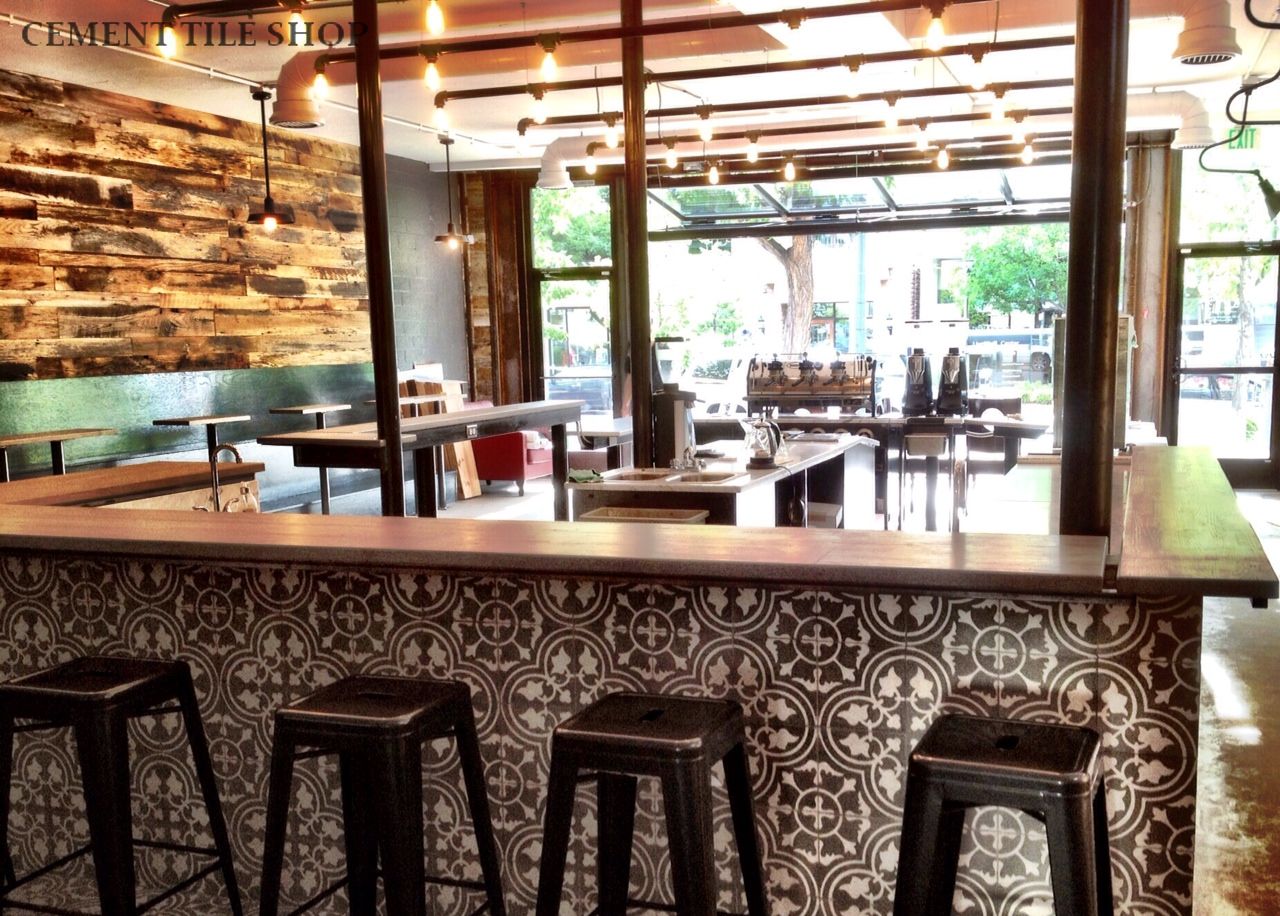 We are pleased that the restaurant used our Bayahibe Ash handmade cement tile to create a truly amazing bar as the centerpiece to the space. The cement tile pattern flows from the bar straight through to the floor.
Aviano Coffee can be followed on their facebook page.
The bayahibe cement tile pattern, also known as roseton, is available in several in stock colors and is ready to ship. Contact Cement Tile Shop at (800) 704-2701 for more information.