The recently opened Harlowe on Santa Monica Blvd. in West Hollywood, CA is a throwback to old-time comfortable bars, where craft cocktails and conversation are the focus. The classy bar has been getting great reviews so far. We are thrilled that they used our handmade cement tile throughout the establishment.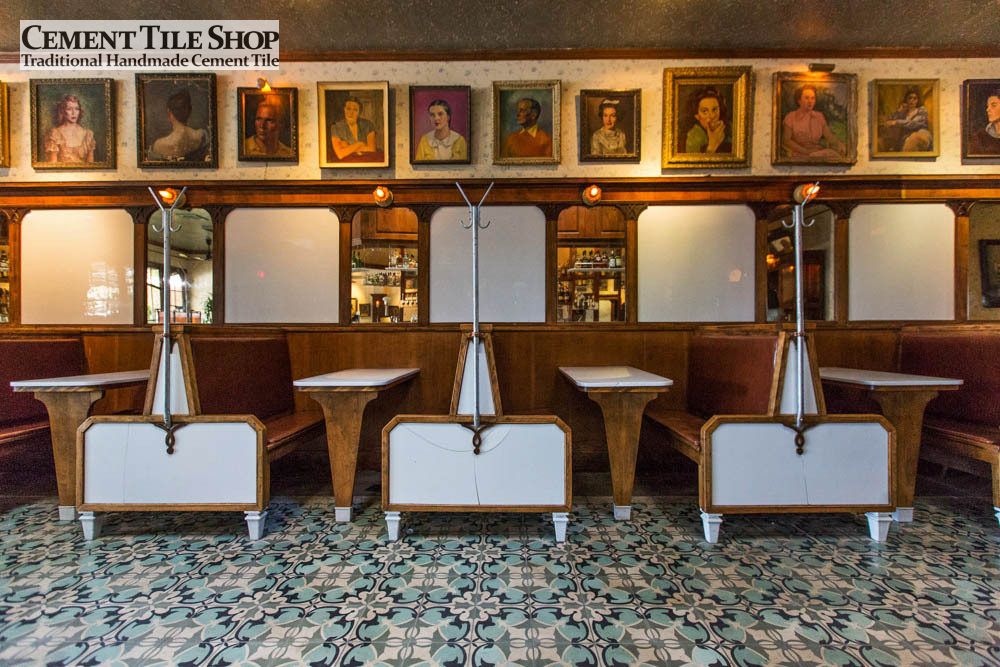 Harlowe is a place out of time, a floor-to-ceiling tribute to Hollywood's Golden Age, complete with vintage decor, custom fixtures, and original turn-of-the-century portraiture on every wall. With a cocktail program designed by renowned NY mixologist Dushan Zaric, Harlowe boasts a fantastic list of classic and original cocktails, draft and bottled drinks, homemade libations and more. The menu is rounded out by consulting chef Eric Greenspan's old-meets-new dishes, which elegantly compliment Harlowe's tastefully ambitious decor.
Our handmade cement tile, in the Sofia Pattern, adds a perfect complement to the overall decor of the bar. The Sofia Pattern is in-stock and available for immediate shipment.
These great photos of the space were provided by leading photographer Elizabeth Daniels of Elizabeth Daniels Photography. She is a regular contributor to Eater, Racked and Curbed in LA.
Contact Cement Tile Shop at (800) 704-2701 for more information or to order!