Javelina Tex Mex has opened to rave reviews in New York City. Not only is the food making headlines but the distinctive look has given the restaurant an amazing and unique personality.
Named after a wild pig (the restaurant's mascot) Javelina focuses on Tex Mex comfort food. The fajitas, tacos, guacamole and signature Queso are crowd favorites.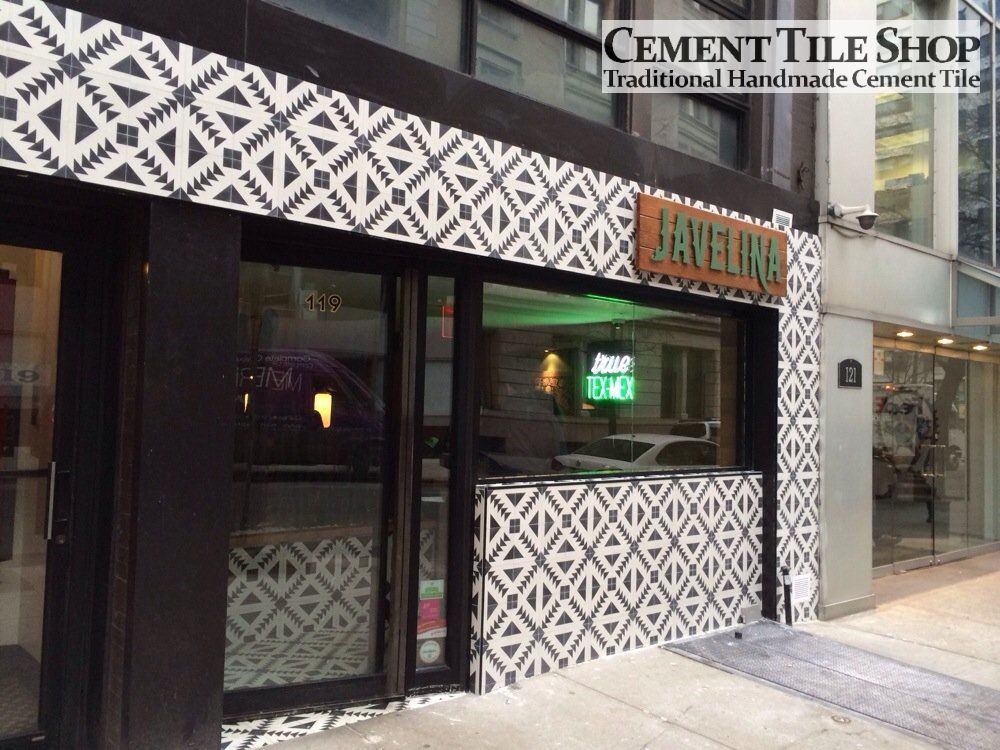 The restaurant space, designed by Joel Mozersky Design, incorporates our Tulum handmade cement tile pattern throughout and really ties together the signature look. The beautiful restaurant facade, along with the bar, feature wall and serving counter all use the tile to make a stunning visual impact.
Our Tulum handmade cement tile is in stock in black and white, as well as grey and white. Contact Cement Tile Shop at (800) 704-2701 for more information or to order.