Sometimes we receive amazing photos from customers using our handmade cement tile that make you say wow!
Laundry rooms, utility rooms and mudrooms are often a place to do laundry and hang up your dirty boots. They are typically devoid of any character and personality as we look to spend as little time in the rooms as possible.
Our clients in Dallas, TX shared these great pictures that show what is possible in these small spaces with a little imagination. We would have no problem doing laundry if our room looked like this!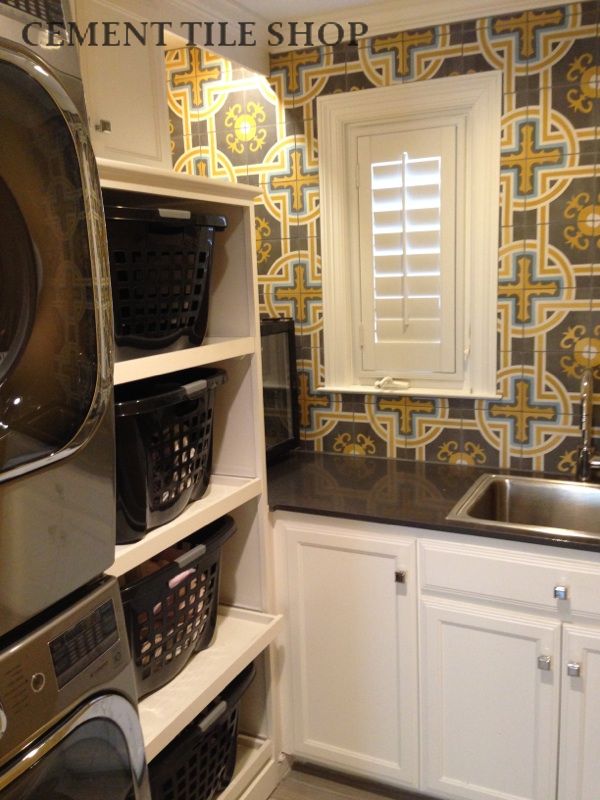 Our in-stock Sevilla Gold cement tile pattern was used as a feature wall surrounding the window and wash sink to create great visual interest in the space.
To incorporate cement tile into your laundry room or any other space, please contact Cement Tile Shop at 800-704-2701.