We were thrilled that our cement and terrazzo tiles were chosen for the recently opened Quality Italian in New York City. Quality Italian was designed by the award winning design firm AvroKO, renowned for designing some of the world's finest restaurants. It is the latest restaurant from the acclaimed restaurant group, Fourth Wall Restaurants.

Quality Italian is a modern interpretation of the Italian-American Steakhouse. Overseen by Executive Chef Scott Tacinelli, the kitchen riffs playfully off of classic steakhouse fare creating a variety of modern interpretations with Italian accents. The 200 seat restaurant references the Butcher's Guilds of Italy, responsible for the quality control and production of the finest cuts of meat.
Fourth Wall Restaurants was founded by father‑son restaurateurs Alan and Michael Stillman in 2007. The group is comprised of upscale restaurants in New York City, including the flagship Smith & Wollensky location, Maloney & Porcelli, Park Avenue, The Post House, Quality Meats, and The Hurricane Steak & Sushi.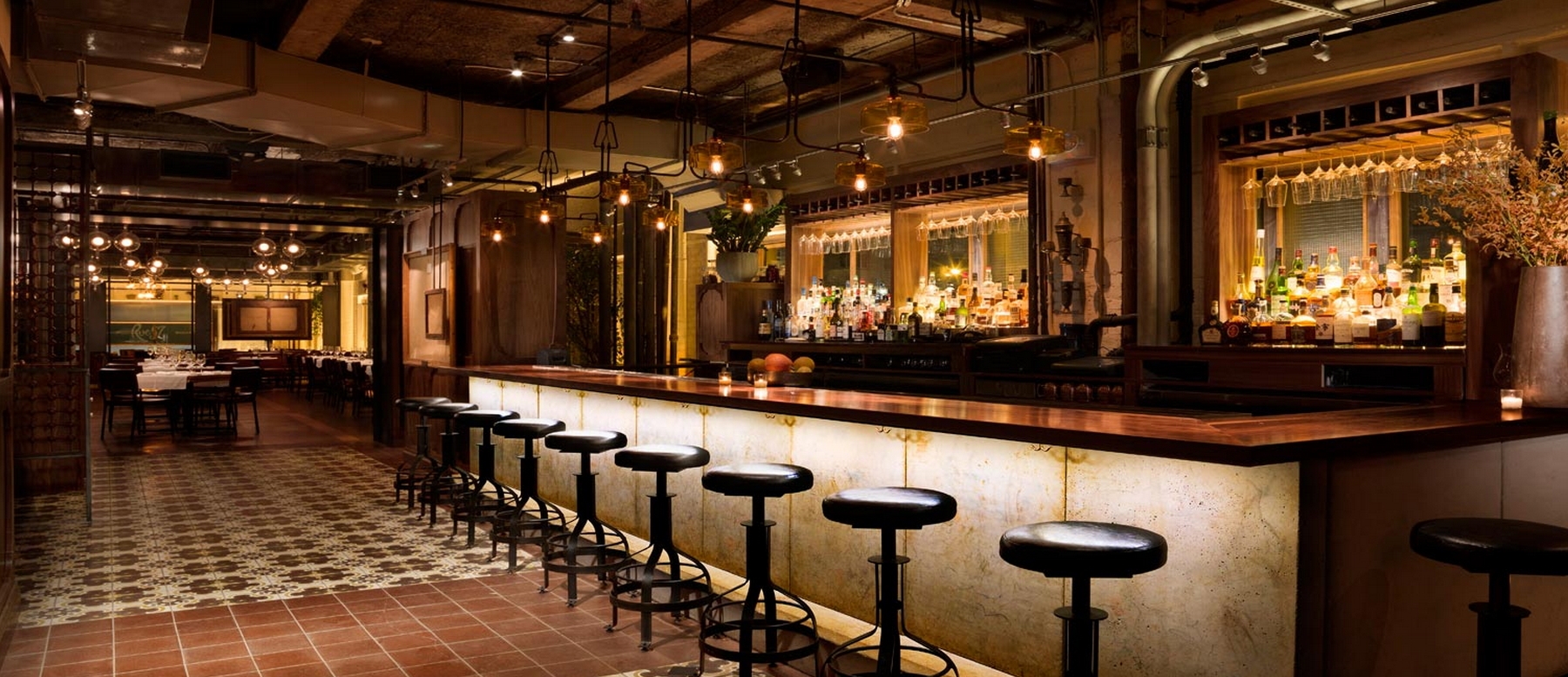 Or handmade terrazzo tile, Toulouse Red, was used as a distinguishing feature throughout the restaurant.
The downstairs, open to the street, features a bar and shop called Standing Room. The floor of this space uses our Colonial Doble cement tile pattern in custom colors to provide a welcoming entry.
Cement Tile Shop wishes the restaurant much success in the future and we can't wait to get to New York for an amazing meal!