Our Circulos Black handmade cement tile is like your favorite black dress and heels. It just never seems to go out of style. This pattern looks great in both traditional and modern spaces.
Some of our customers have recently provides us with perfect examples.
We love the use of Circulos Black in this gorgeous bathroom provided by a customer in New Jersey. There is a great mixture of the traditional and modern. The exposed brick and wooden beams, along with the beautiful tile, really make the bathroom a unique space.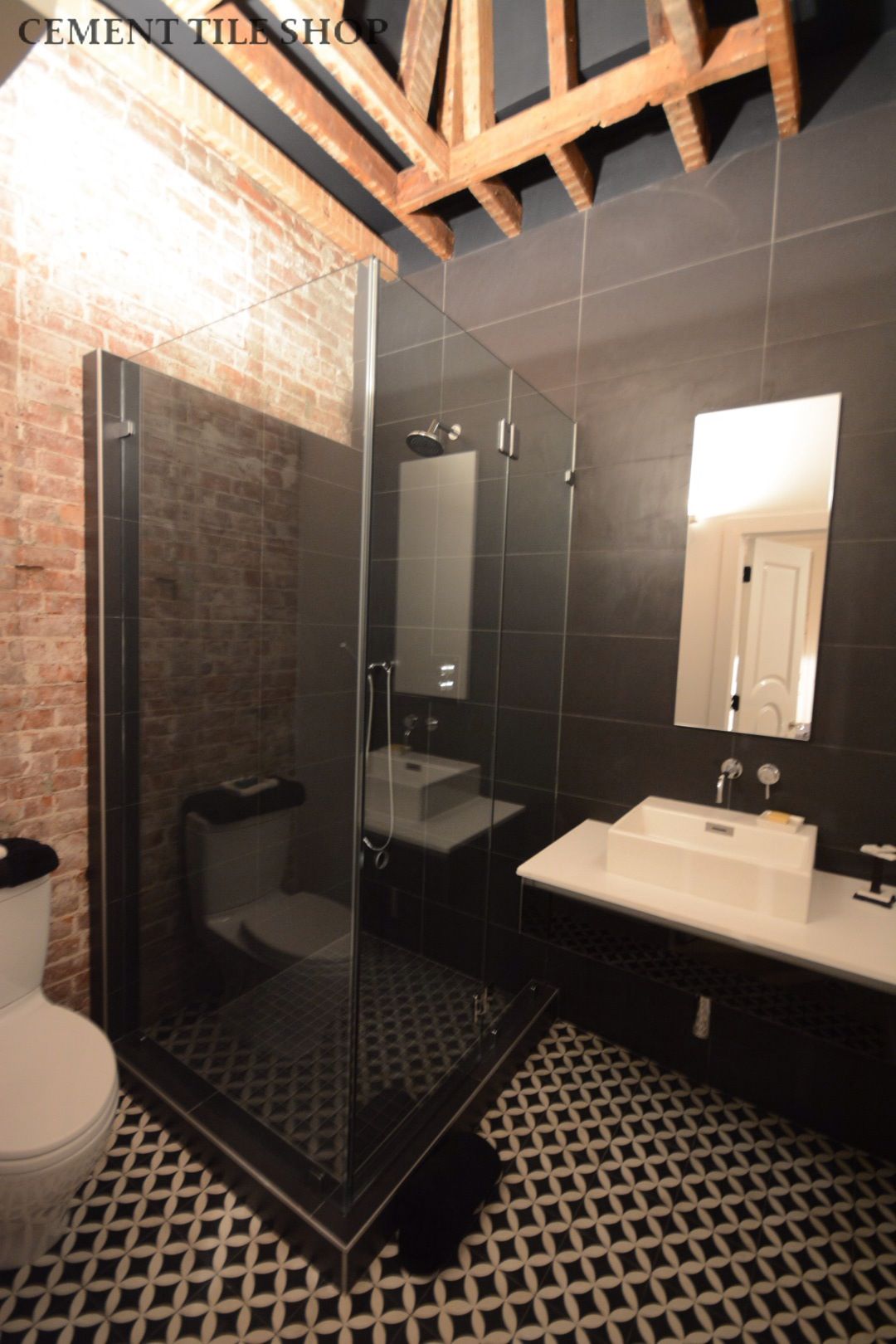 Circulos Black also looks great in this traditional kitchen in New Orleans, Louisiana.
There is also nothing like the distinctive look of this classic bathroom in Princeton, New Jersey. The tile combined with the high baseboards and classic vanity look great together.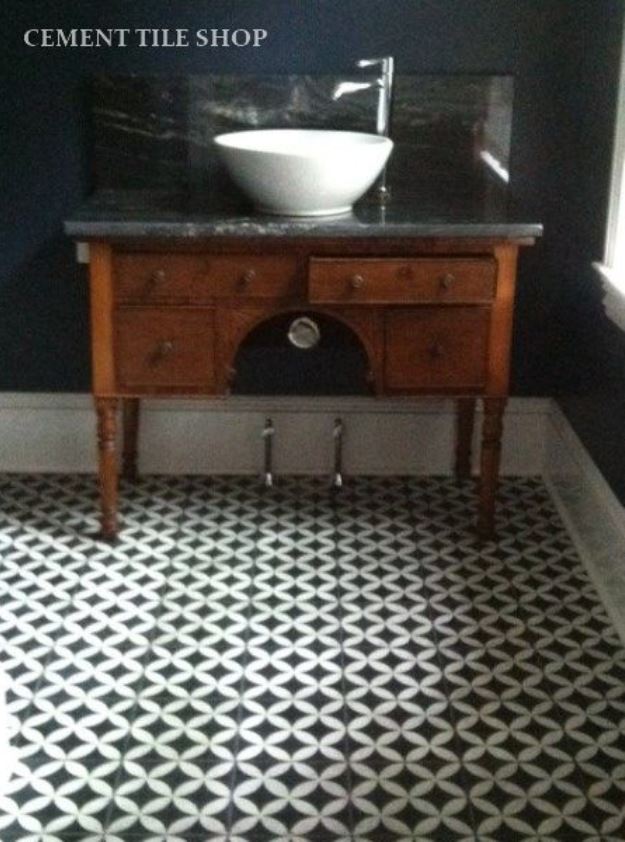 Circulos Black is in stock and ready to ship!