The newly-opened Finn's Southern Kitchen in Louisville is housed in the former offices of an 1800 era cotton mill. The building was recently converted into Finn's restaurant while preserving many of its deco features such as the glass blocking, flooring, moldings, entrance features as well as returning the windows to their original size and splendor.
We are pleased that our in stock Diagonal VI handmade cement tile in Light Green and White was used as a focal point behind the bar.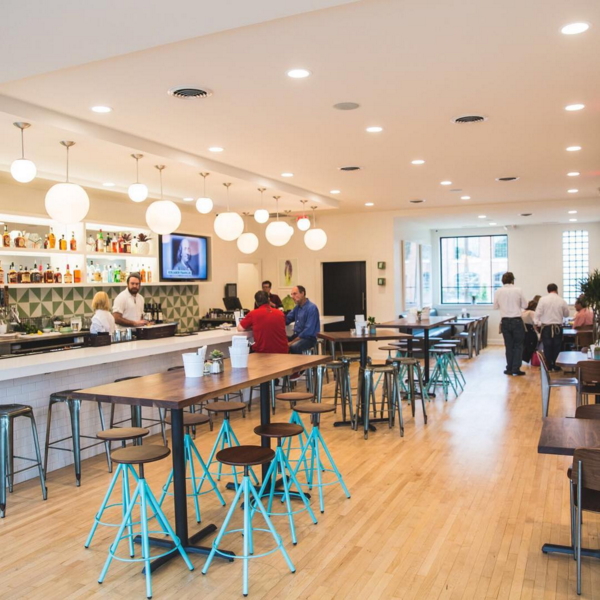 Finn's serves southern food prepared from locally sourced ingredients in beautiful surroundings creating a cherished repose from which to enjoy a comfortable meal. Specialties include homemade biscuits, fresh salads, sandwiches, burgers, fried chicken and fish along with craft beers from local breweries.
Check out our Diagonal Pattern at Finn's Southern Kitchen in Louisville and contact Cement Tile Shop at (800) 704-2701 for more information on how to incorporate our cement tile into your next project.