Reveille Coffee Co. in San Francisco, California recently opened a brick and mortar location as a companion to their Financial District coffee truck. The cafe, by brothers Christopher and Tommy Newbury, offers ample seating, a front patio and a food offering that adds dinner options to the already-established breakfast and lunch menus.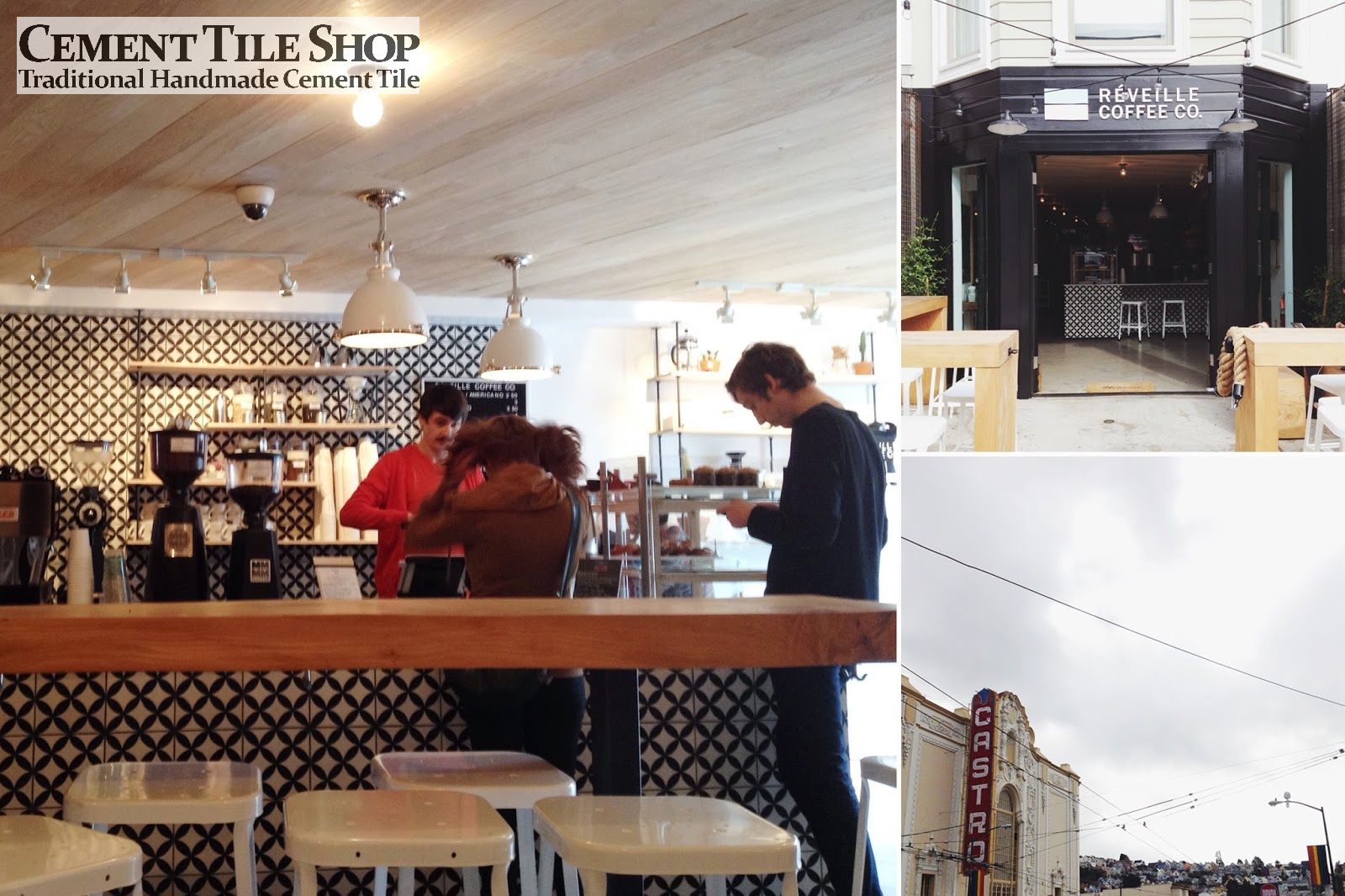 Our Circulos White pattern was used to create a refreshing, warm, welcoming look to the popular coffee shop. This classic handmade cement tile color combination is in-stock in both 8″ x 8 (as pictured) and 12″ x 12″  sizes and is ready to ship. Multiple color combinations are available or they may be customized to your taste.
Contact Cement Tile Shop at (800) 704-2701 for more information or to order!