"You don't expect to encounter the food of a Michelin-two-starred chef in a 14th Street basement, but here it is…" – "New York Magazine, December 2014"
Mulino a Vino, in New York, offers diners a fresh take on great Italian food and focuses on pairing the food with great Italian wines, with over 50 available by the glass. Chef Davide Scabin is one of the most dynamic chefs in today's culinary world. His culinary skills developed as he emulated historic chefs, translating their cuisine with contemporary tastes and his own modern techniques.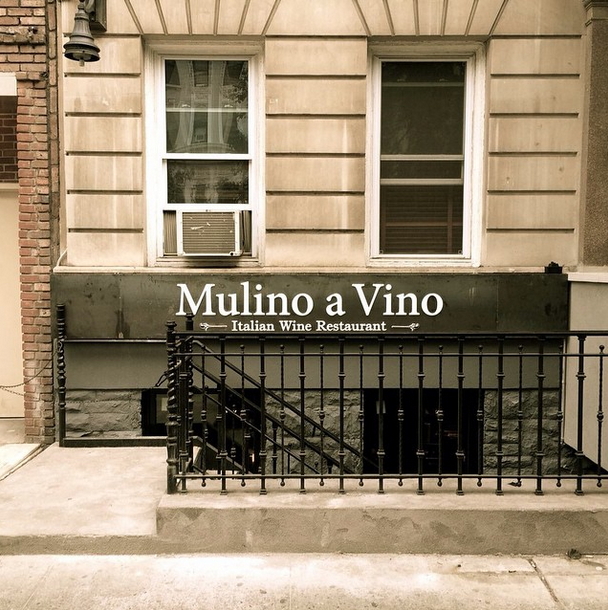 As well as the eye candy on the plate, the restaurant is also visually stunning. The kitchen walls, covered in our Roseton Red handmade cement tile pattern, add an authentic feel to the space. Great lighting and an open kitchen also adds to the ambiance.
Great food, great wine and a beautiful restaurant. What else do you need? Check it out next time you are in New York!
Roseton Red cement tile is in stock. Contact Cement Tile Shop at (800) 704-2701 for more information or to order.