We have a new addition to our popular handmade cement tile patchwork collection!
For the first time, we now offer our random patchwork in 4″ x 4″ cement tiles. These tiles are offered in a thinner thickness than our standard tiles. They are only 15/32″ thick (1.2cm). This size and thickness of cement tile is a perfect option for kitchen backsplash and decorative wall applications. Perfect for residential or commercial applications. Better yet, this option is in stock and ready to ship!
Random – 4″ x 4″:

As with all of our Patchwork cement tile offerings, each option is a random selection of handmade cement tiles shuffled at the factory. We have no control over the patterns included. For more direct control of the patchwork consider adding additional boxes of tile patterns from our Pacific Collection.
Traditional 8″ x 8″ cement tiles in a standard thickness (5/8″) from our Pacific Collection are also offered in several color options as well as random.
Random: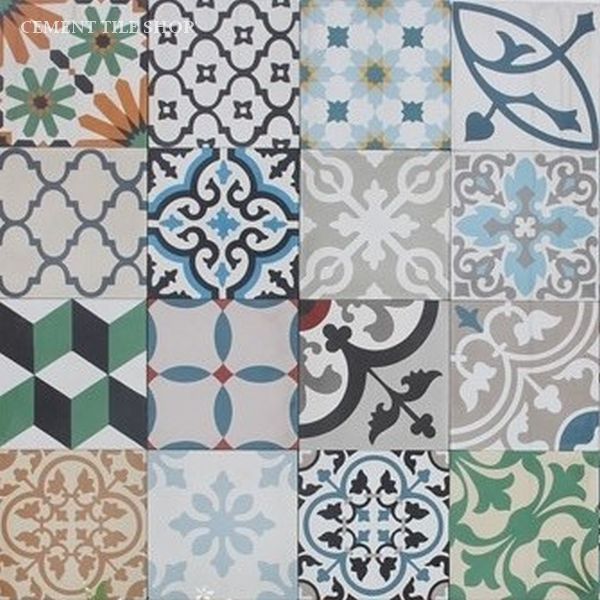 Black and White: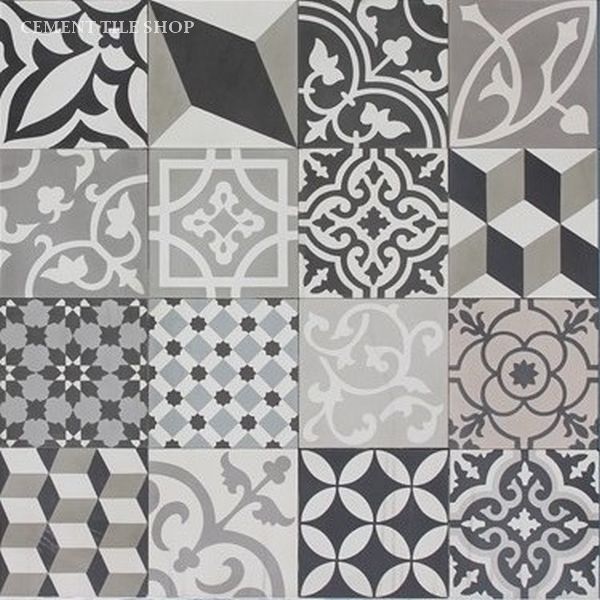 Yellow: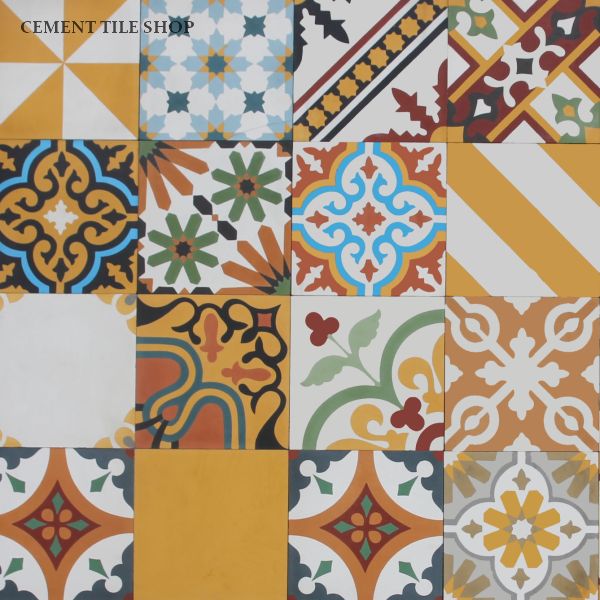 Blue: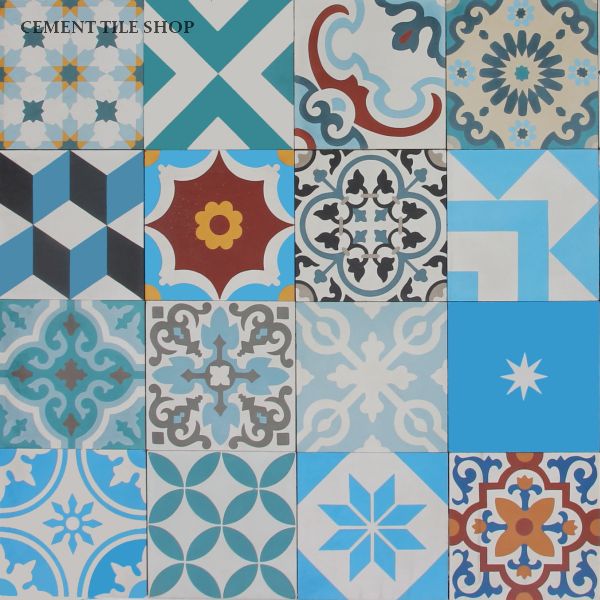 Red: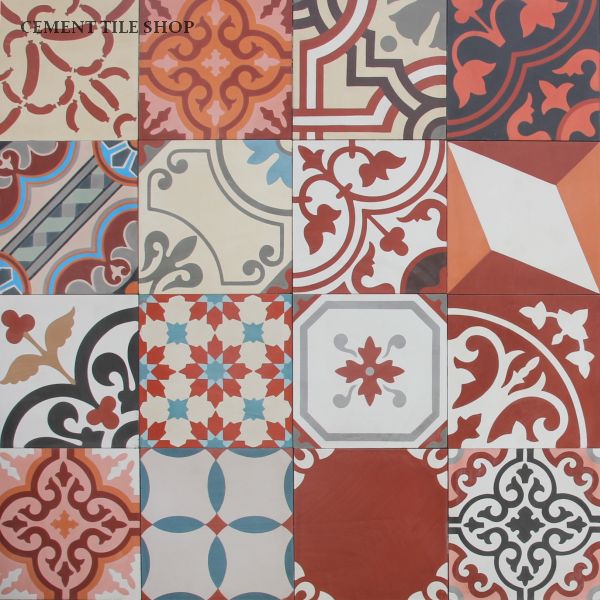 Green: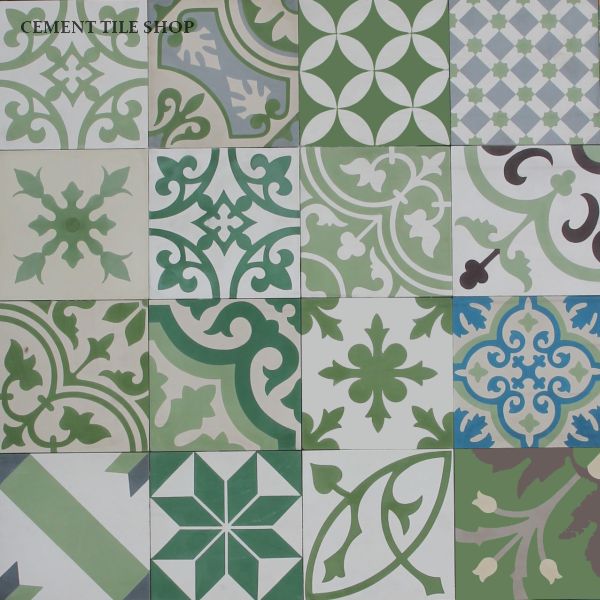 Contact Cement Tile Shop at (800) 704-2701 for more information on our patchwork cement tiles or to order.