We were so excited for our tile to be a part of this truly special episode of HGTV's Fixer Upper.
Chip and Joanna Gaines worked with TJ, a US Marine veteran, and his girlfriend Stephanie to help build their dream home. The building was originally a barn that was previously converted into a house. Joanna did a fantastic job and stayed true to the traditional farmhouse style that TJ and Stephanie loved while balancing modern elements.
Our Preston cement tile pattern was used for the floor in a creative space that combined a laundry room with a home office. This room showcased Joanna's design expertise by combining the two essential rooms in a limited space.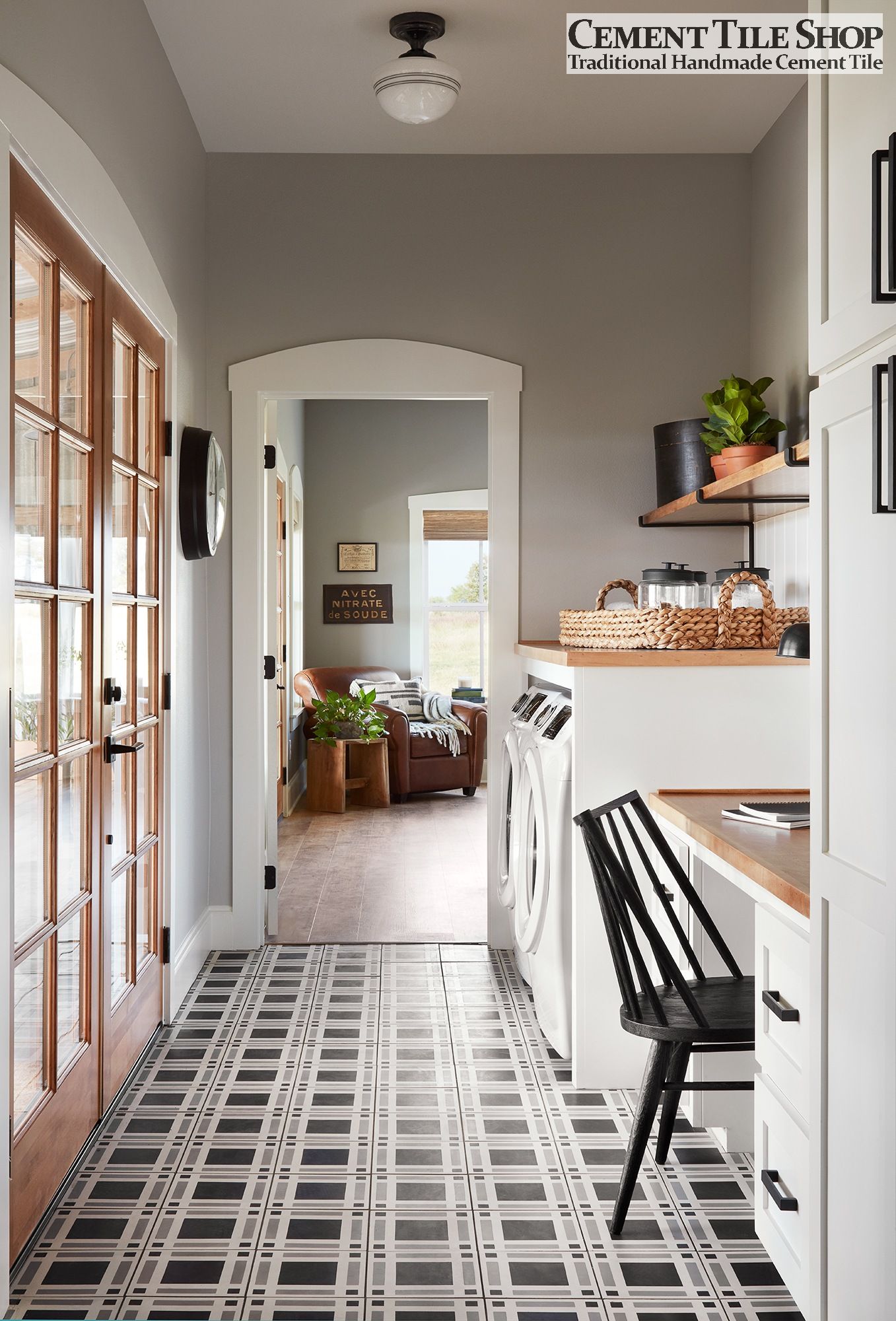 The colors on this handmade cement tile fit perfectly with the neutral color palette that was used throughout the entire home. The plaid look from this tile catches the eye and adds just enough flare without disrupting the overall aesthetics of the room.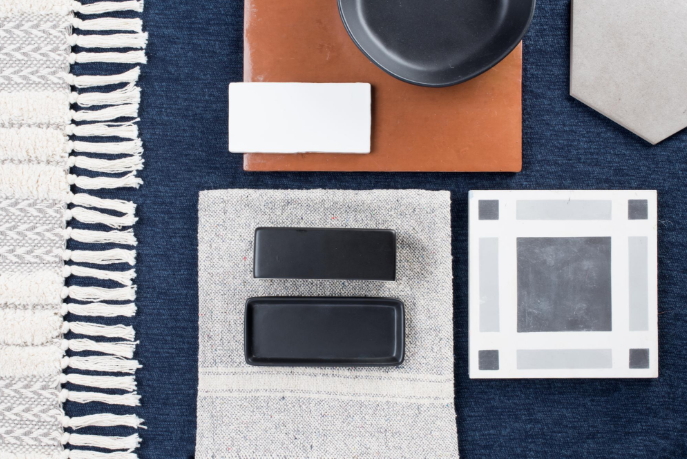 The large French door makes the space feel open and allows the natural light to shine on the desk and folding table.  It's great to imagine that TJ and Stephanie can take a quick break from laundry or work just by turning around, where they get to enjoy the views of the beautiful pastures surrounding their home.  We love that this cozy home still manages to make it feel like you are outdoors.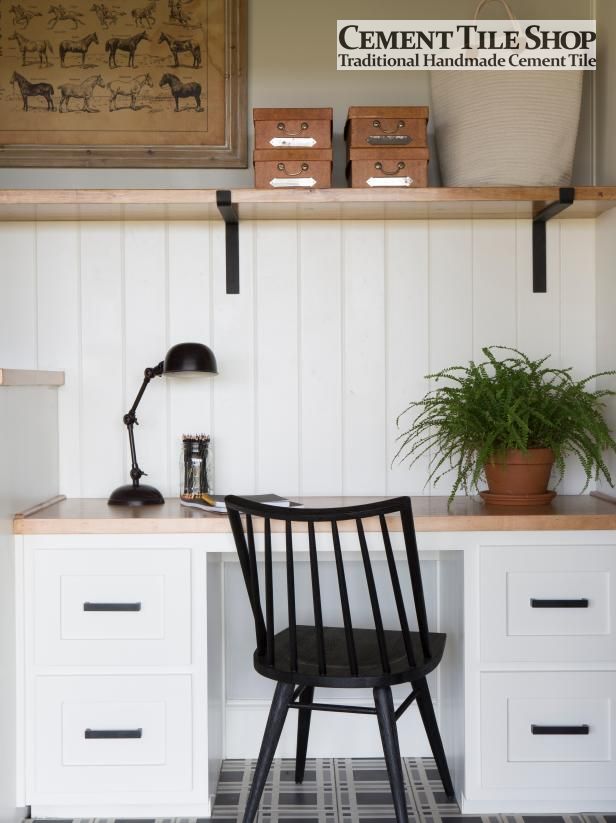 The episode ended with the perfect home for TJ and Stephanie, but marked the beginning of the next chapter of their lives.  Congratulations to them both on their engagement!
We miss seeing Chip and Joanna on their hit show every week but we look forward to seeing Joanna's design process for this episode on their spin-off series, Fixer Upper: Behind the Design.  It's always fascinating to see a master work their craft.  The episodes air on HGTV or can be viewed online.
Contact Cement Tile Shop at (800) 704-2701 for more information on how to incorporate our cement tile into your next project.  Check out our in stock items here. For some inspiration, check out our Instagram at @cementtileshop.