My Cooking Party is a New York City based culinary company staging hands-on corporate team building events and private cooking classes. They host large & small groups for company outings, holiday parties, birthday culinary classes, bridal showers, bachelorette parties, and cooking competition experiences. My Cooking Party has 4 locations that provide hands-on, engaging cooking classes that allow you to learn by doing!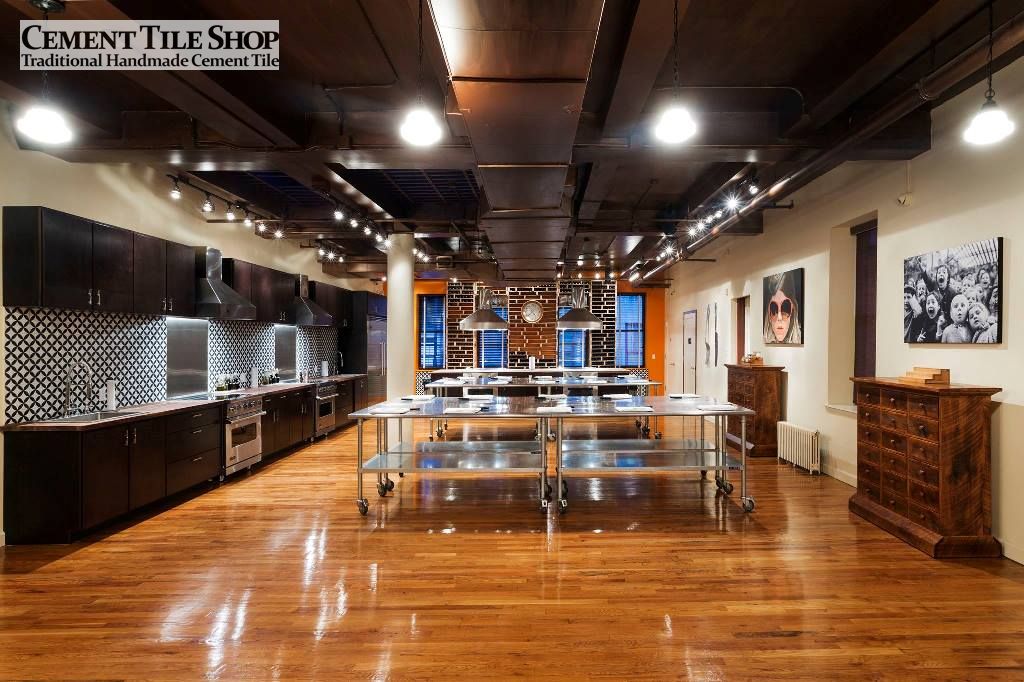 The Flatiron location used our Circulos White pattern to create a stunning environment in which to cook and learn. With a kitchen that looks like this who wouldn't want to cook!
Visit My Cooking Party for your next event or to hone your culinary skills, you will not regret it!
Circulos White is in stock, available in 8″ x 8″ or 12″ x 12″, and ready to ship. Contact Cement Tile Shop at (800) 704-2701 for more information or to order.