The April 2018 issue of Sunset Magazine features a gorgeous remodel of an outdated ranch home for two globetrotting owners.
The home was designed by a group of 10 designers, each taking a room and creating designs based on the travels experiences of the owners. The rooms all have a unique feel, but each one is visually stunning in their design.
The pool bar of the home in Sonoma, California was exquisitely designed by Julia Katrine Designs. We are excited that our in stock Harper III handmade cement tile pattern was used to add a cool retro pattern and visual excitement to the front of the bar.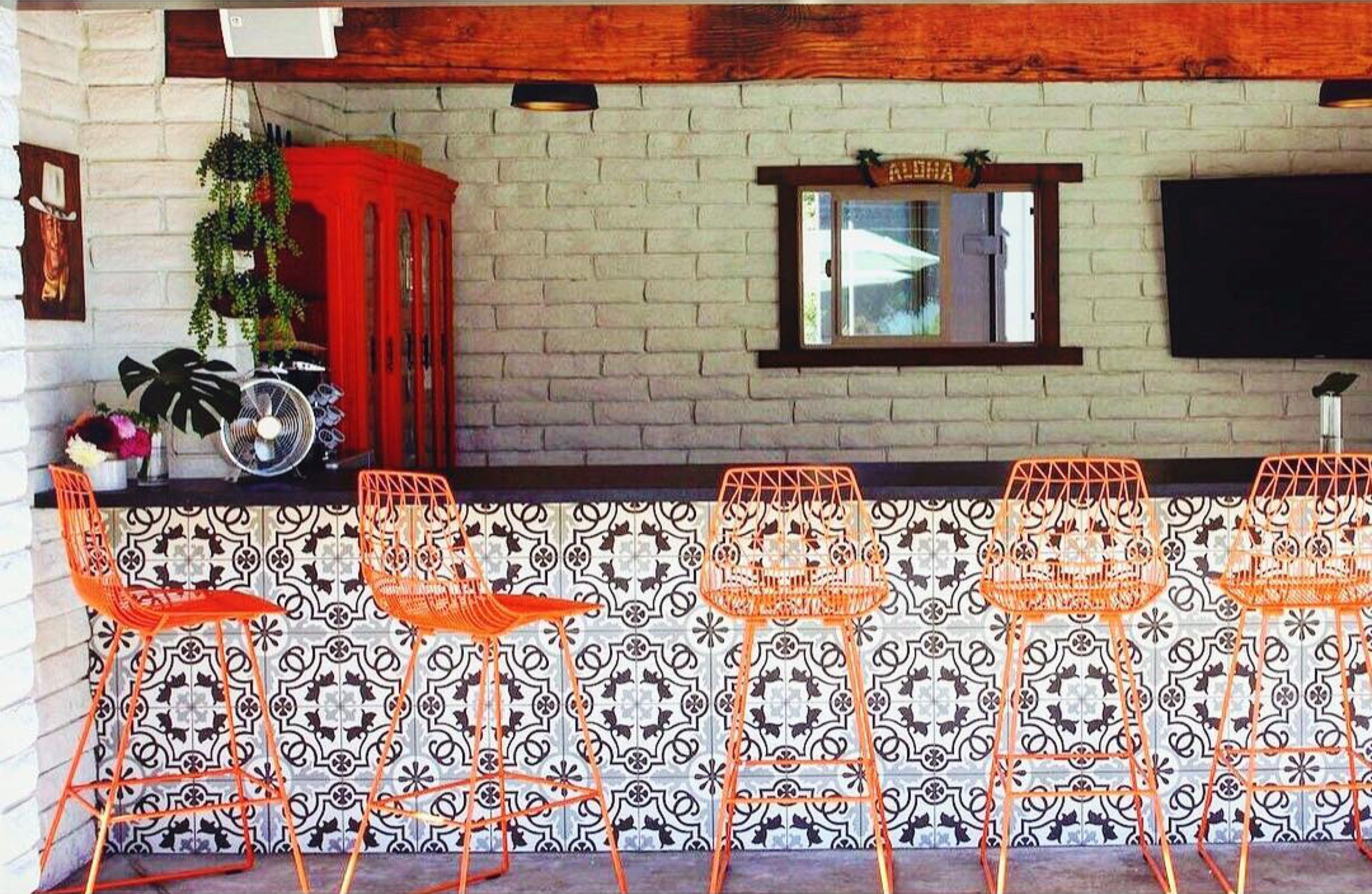 The huge outdoor bar is perfect for entertaining guests and maximizing full value of time spent in the California sun. The orange chairs from Bend Goods add a cool pop of color.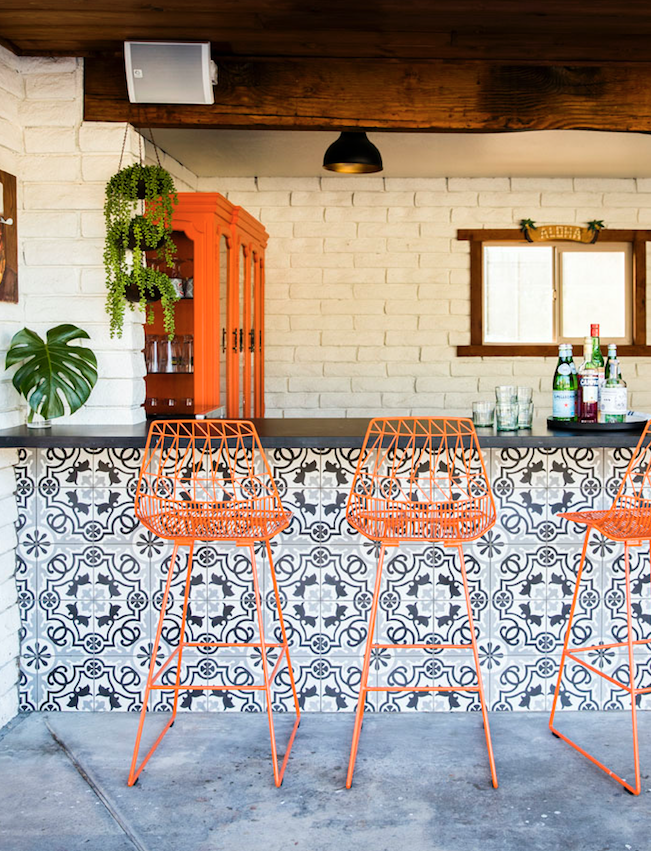 Here is the rest of the article for your enjoyment. It can also be found at this link.
Contact Cement Tile Shop at (800) 704-2701 for more information on how to incorporate our cement tile into your next project. Check out our great in stock items here.