We recently posted a bathroom to social media from Andrea West Design in Utah. The response was fantastic, as it should be! The design team took a cool kid's bathroom that was tiny and cramped and turned it into a large open layout. What really got everyone's attention was the highlight of the bathroom, the unique inlaid ceiling design.
Photos by @lindsay_salazar_photography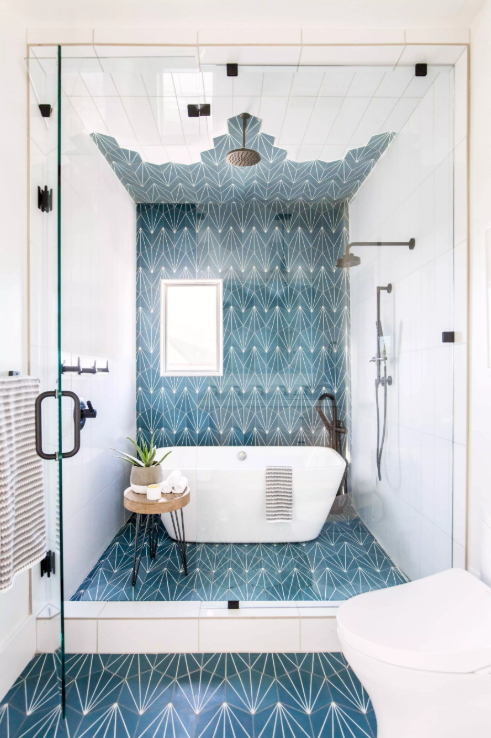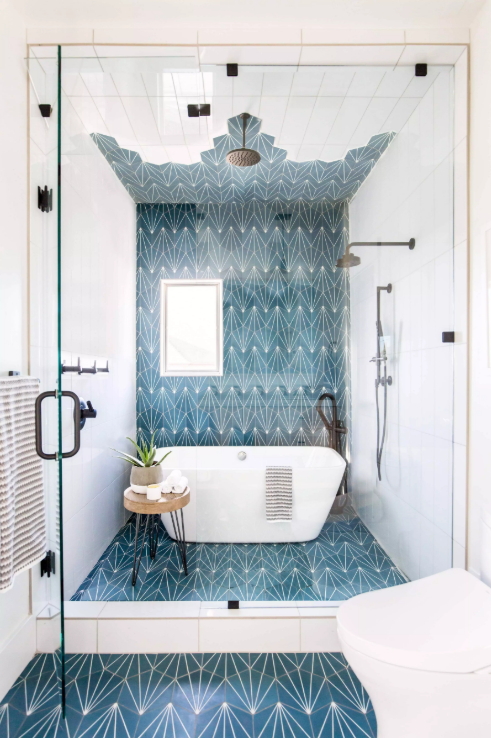 Check out the before pictures above. It's hard to imagine that this was even the same bathroom. The vision to design and execute this space is quite incredible. The new jack and jack space, for 2 boys, incorporated their love of color and pattern and natural wood tones.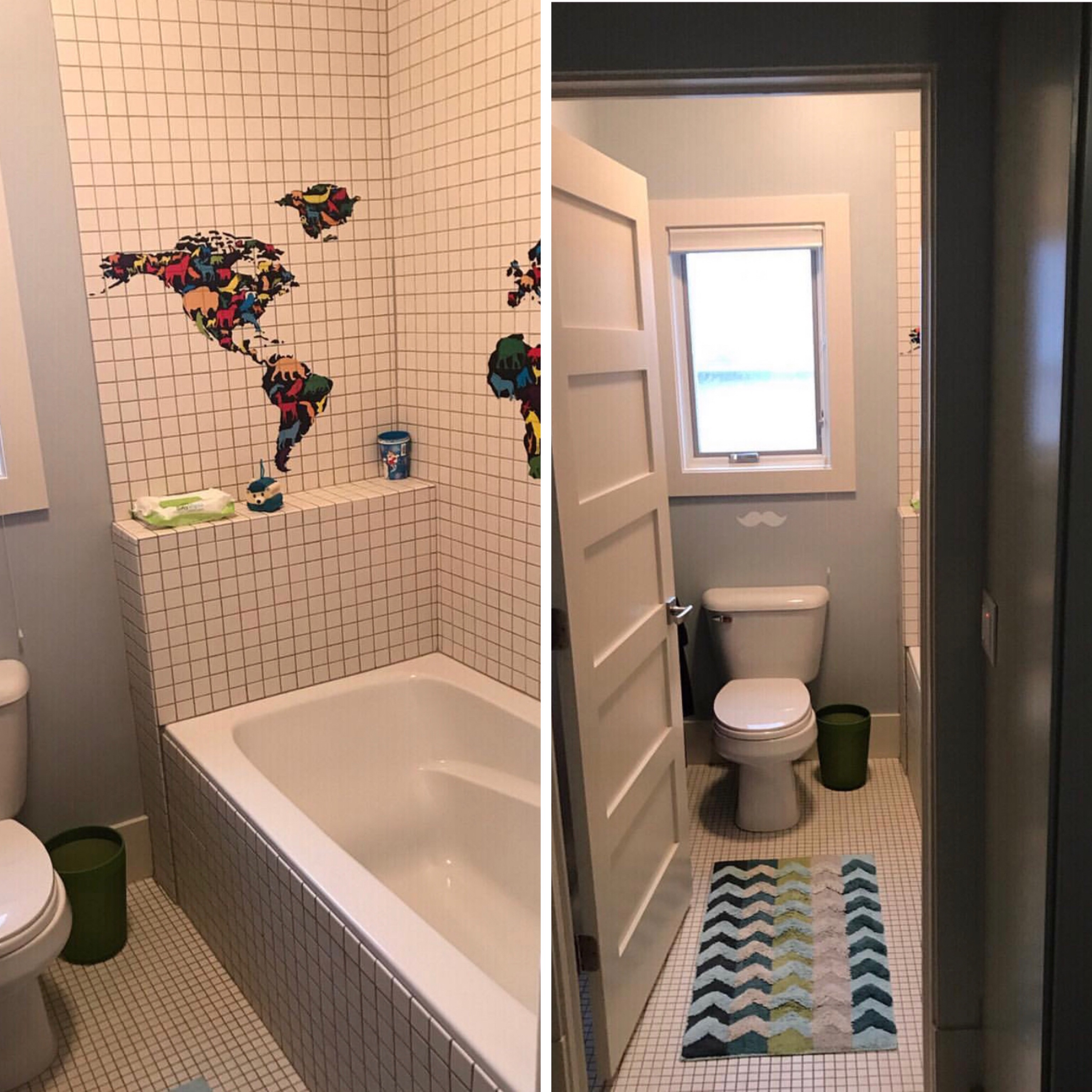 Andrea West Design took our Starburst pattern and used in the most creative of ways. This handmade cement tile can be laid in a myriad of pattern combinations, but what was chosen fits the linear space perfectly.
The fully enclosed space contains both the shower and the beautiful freestanding bathtub. The cement tile completely surrounds the tub and is flanked by glossy, linear ceramic tile. The use of the two different materials allows the patterned cement tile to stand out as a highlighted design feature.
The pretty bathroom vanity transitions perfectly into the cool colors and tones of the adjoining kid's bedroom. We love how the blues used in both spaces tie the rooms together. Even the live edge wood door is eye catching!
All in all, an amazing job by Andrea West Design. It's easy to see why the bathroom is a social media favorite!
Contact Cement Tile Shop at (800) 704-2701 for more information on how to incorporate our cement tile into your next project.  Check out our in stock items here. For more inspiration, check out our Instagram at @cementtileshop.