Founded in 2019, the Ybor Beverage Co. is a place that reflects its community. It is a space where both coffee lovers and wine enthusiasts can find expertise, friendship and expressions of some local pride. YBC prides itself on offering local eats and beverages whenever possible. As proud Tampa natives, we at Cement Tile Shop were thrilled to have our handmade cement tile product featured in historic Ybor City. Anyone in Tampa who can appreciate artisan coffee, delicious wine and fresh local eats is welcome to check them out!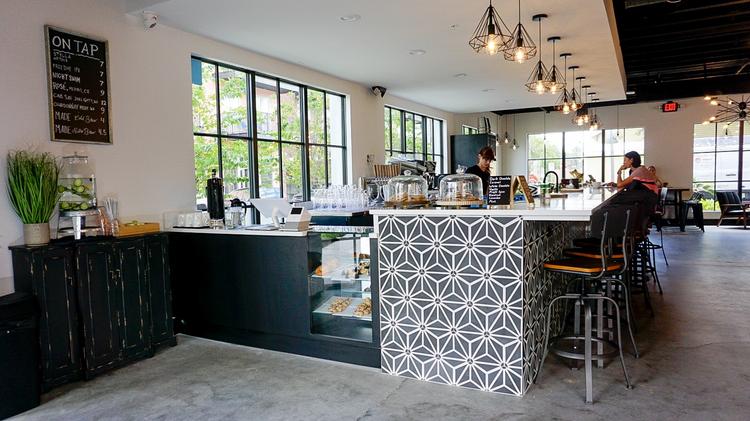 Boyd Construction, another fellow community member, did an amazing job of building out the new space which features a raw open aesthetic with lots of natural light and a collaborative, creative energy you can feel as soon as you walk in the door. The stunning Tess III Hex cement tiles line the bar and bring the room together. The Tess III cement tile pattern is a stock tile available for immediate pick-up or shipment.
The heartbeat of the Ybor Beverage Co. is the bar. It's where the coffee's poured in the morning and where the wine flows at night. We couldn't be happier to be featured so prominently and tastefully in the epicenter of the action. The geometric Tess III goes perfectly with the modern aesthetic of the space. It's black and white pattern pulls together the black highlights around the restaurant with the white counter tops and walls to create a cohesive vision for the space that is as pleasing as it is functional.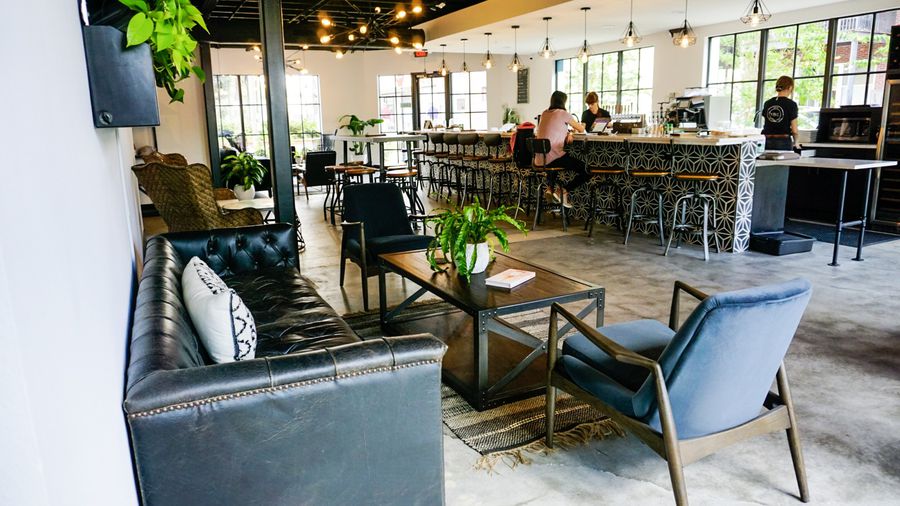 We can't wait to come back to Ybor Beverage Co. for more coffee and beer! Thanks to the unique concept, we think the YBC will be a success for years to come, and we are happy to be a small part of it.
Contact Cement Tile Shop at (800) 704-2701 for more information on how to incorporate our cement tile into your next project.  Check out our in stock items here. For more inspiration, check out our Instagram at @cementtileshop.