Cement Tile Shop is pleased to present pictures from the newly opened Qantas Lounge at the Hong Kong International Airport. Our handmade cement tile tile was used as a focal point throughout the lounge, defining each separate area of the space.
The new Qantas Hong Kong Lounge will deliver a new standard of luxury for customers travelling Qantas Airline through Hong Kong. The stylish and contemporary space reflects the color, vibrancy and luxury of Hong Kong.
The lounge was designed by Sumu Design & Caon Studio, designers of the Qantas Singapore Lounge, winner of the People's Choice Awards at the Interior Design Excellence Awards for 2013. A brief tour of the lounge can be found by clicking here.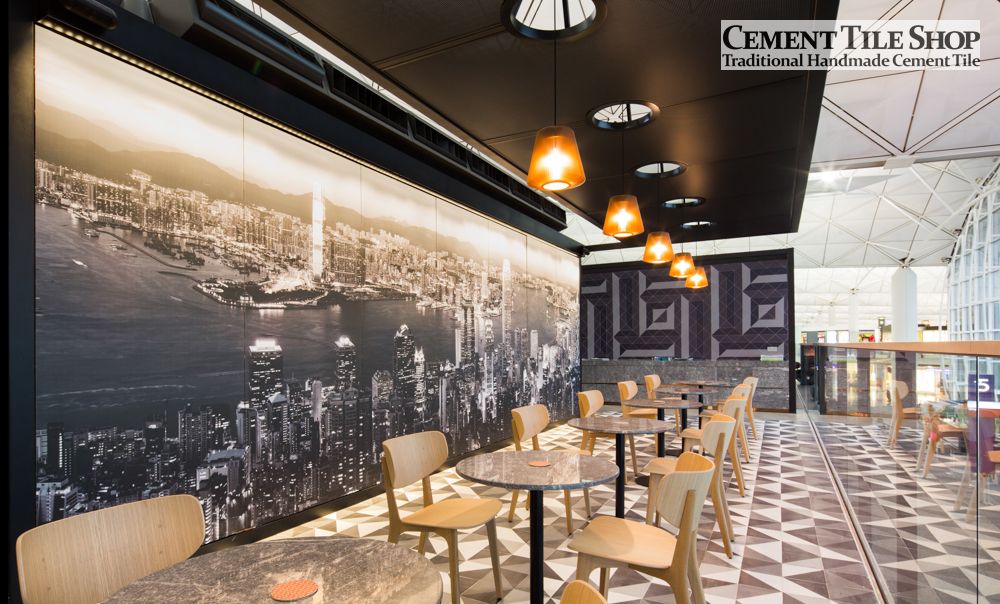 Our Diagonal handmade cement tile pattern was used in multiple shades of gray, black and white to add a modern touch to the beautiful, well designed and functional lounge, bar and eating areas.
Cement Tile Shop provides handmade cement tile for projects all over the world – on time and within budget. We would love to assist you on yours!
Contact Cement Tile Shop with your project information at (800) 704-2701.