Leader Builders in Bend, Oregon used our handmade cement tile in an amazing Mid-Century Modern project. The husband/wife team at Leader has over 30 years experience designing and constructing new homes. We think you'll agree that this project is worth a closer look and shows the versatility of our cement tiles!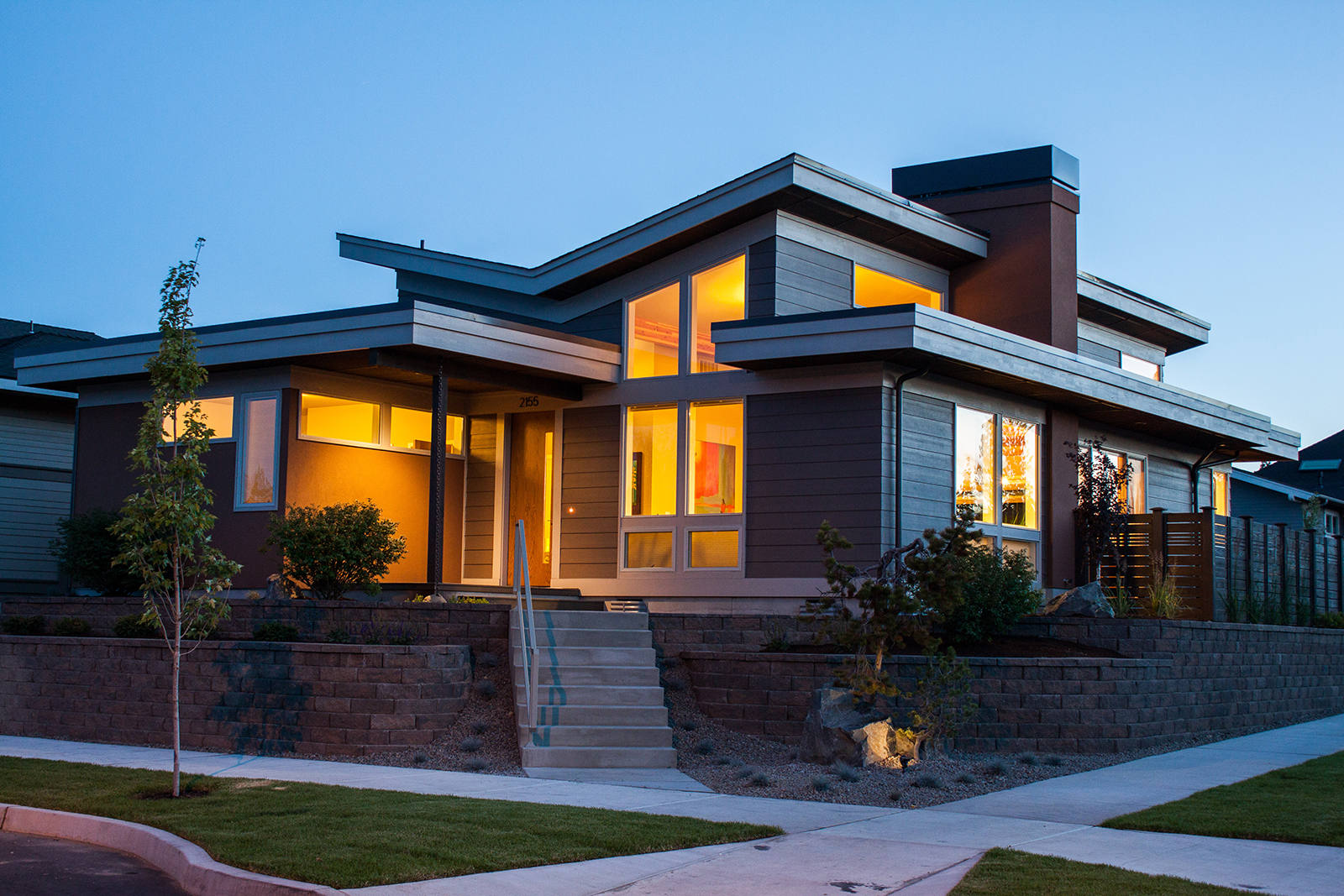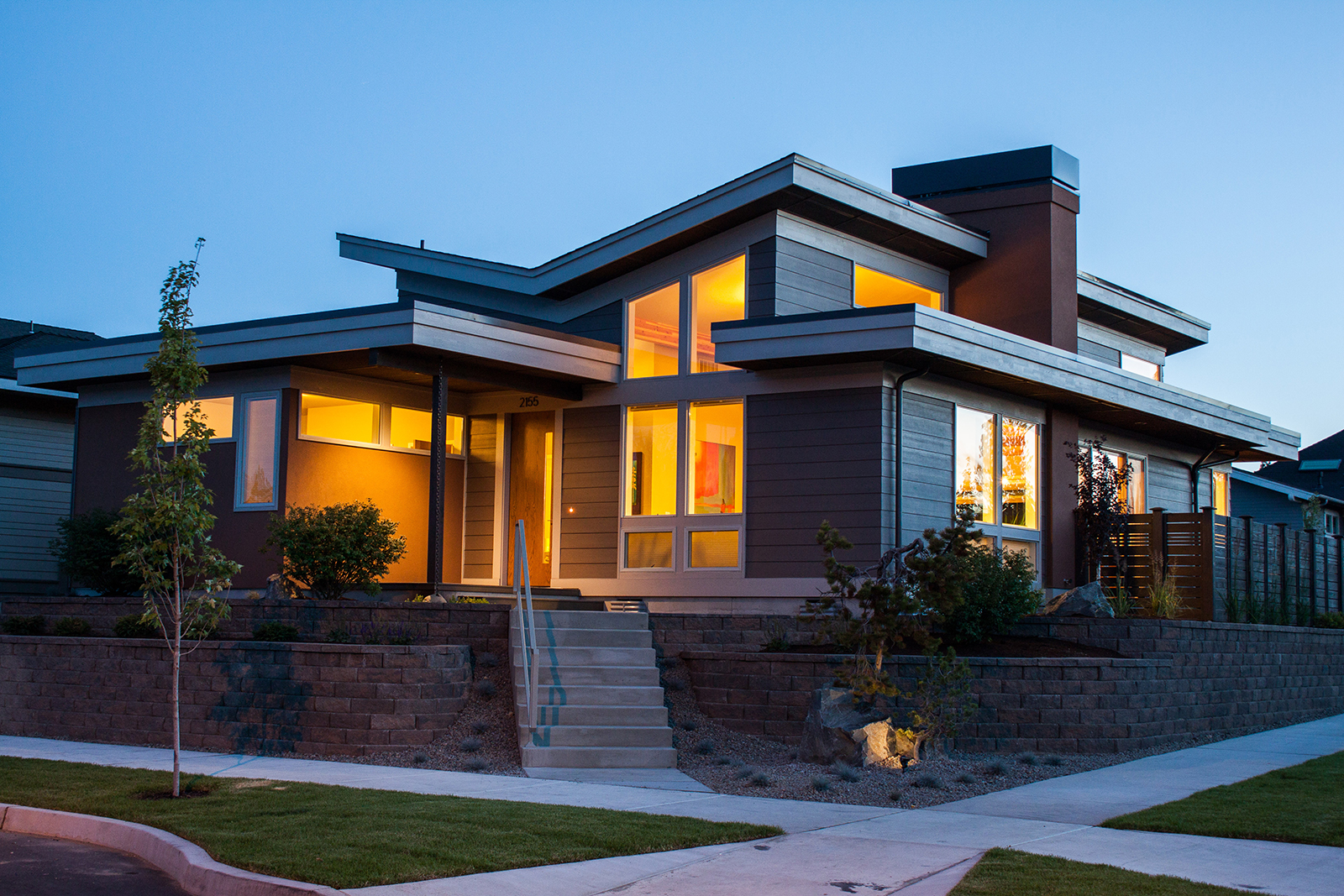 Our Dubois cement tile pattern was used beautifully in the kitchen backsplash to continue the mid-century design from the living area through to the kitchen and tie the entire space together.
The tile used in this project was 8″ x 8″, but our tiles can be customized in many sizes and colors. Please contact Cement Tile Shop at (800) 704-2701 to incorporate cement tile into your backsplash or for more information.