Lombardi Contracting of San Diego recently completed an intensive remodel of the Jsix Restaurant & Lounge. The inviting restaurant and rooftop bar is in the Gaslamp District, located in the southwest corner of Hotel Solamar.
Jsix used our Sofia cement tile pattern as the floor of the loft area and as the focal point of the bar.
With the refresh, the layout of the space has changed. The dining room has become smaller, and more intimate, while the popular bar has doubled in size. Jsix also made use of re-purposed wood and distressed metal — a nod to East Village's industrial past.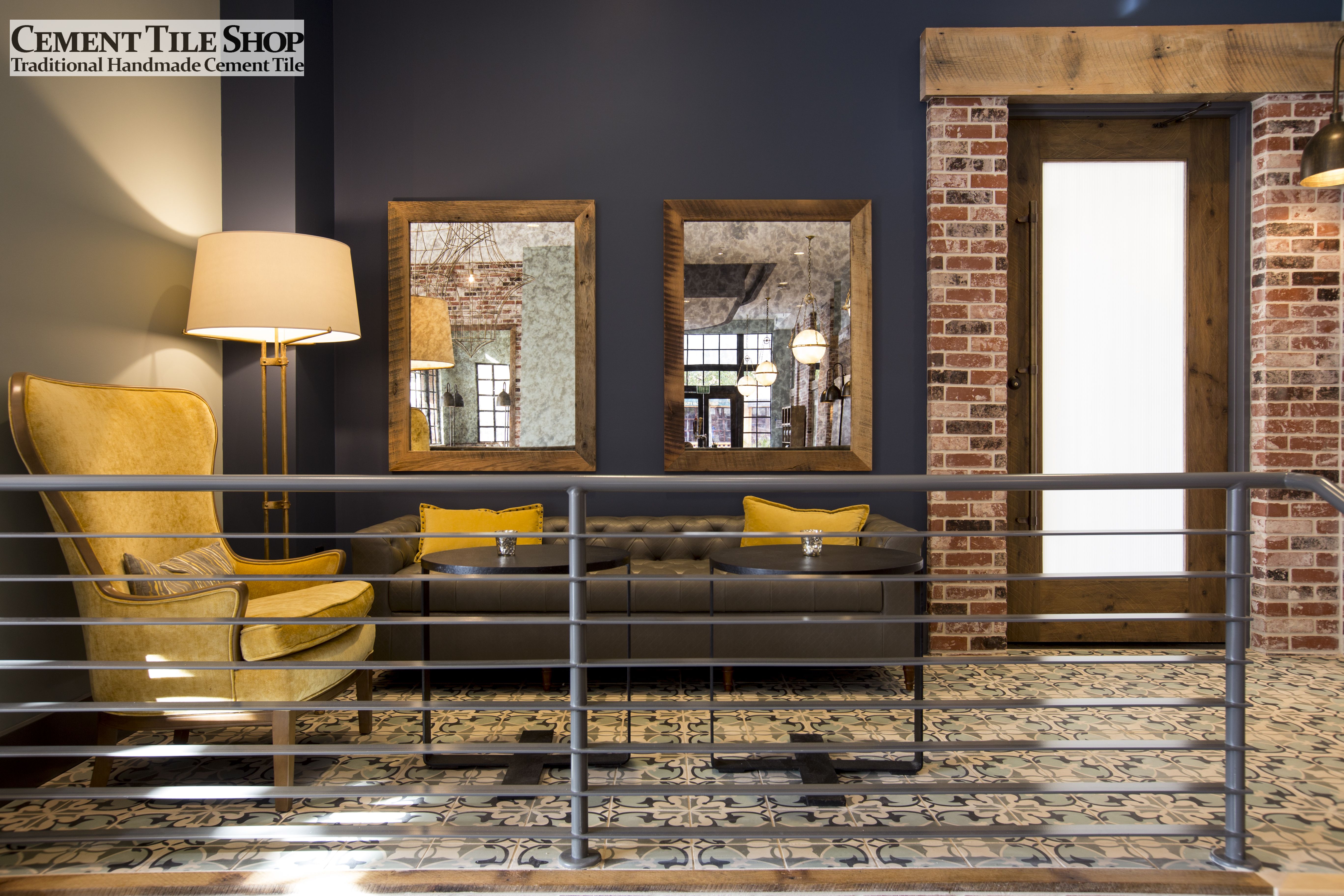 Jsix features innovative seasonal, regional cuisine with a focus on fresh, locally grown produce and sustainable meats. The restaurant favors artisanal production, cures its own meats, infuse its own spirits and even has a herb garden on its rooftop!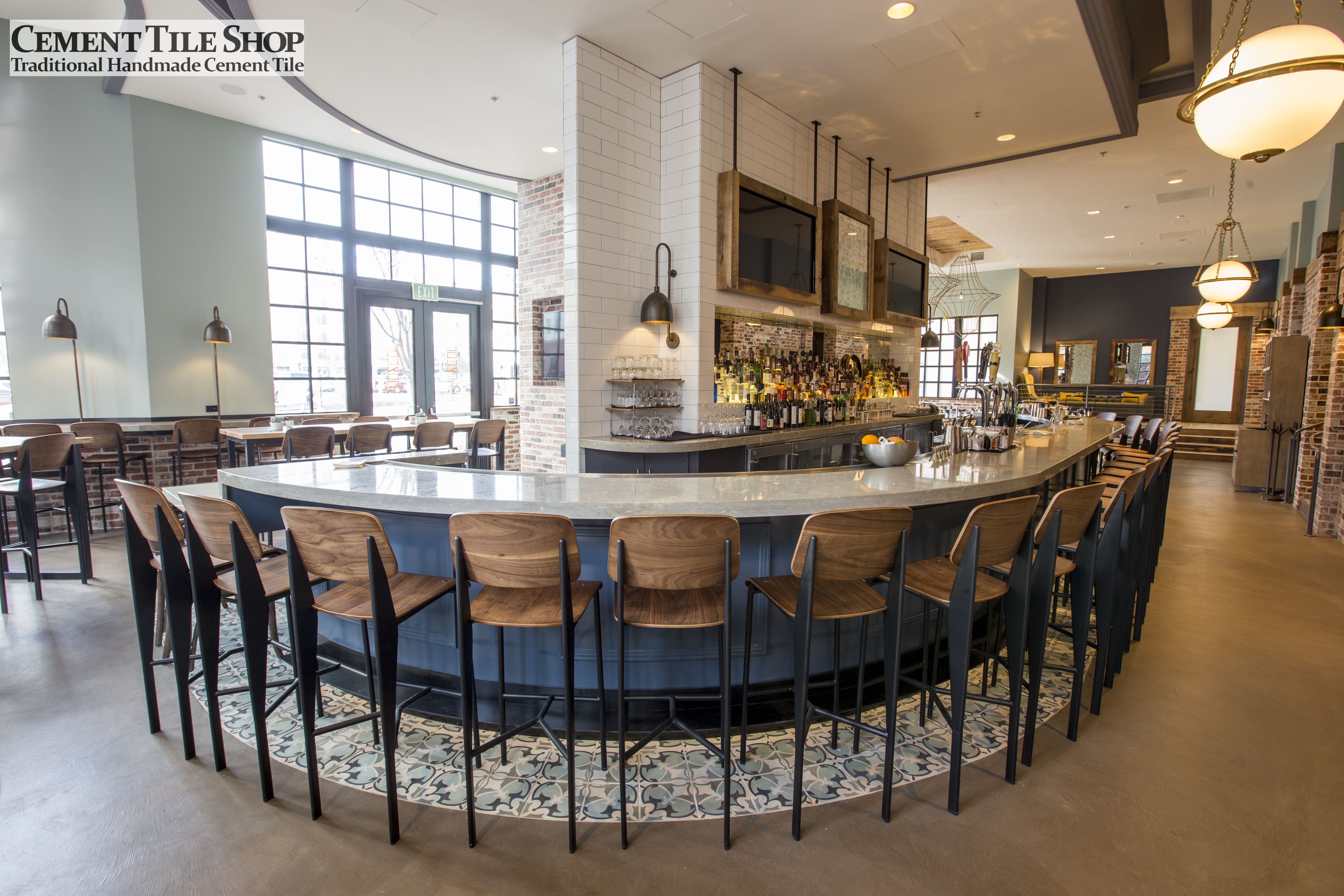 We think you'll agree that the new look, featuring our handmade cement tile, will be a big hit!
The Sofia cement tile pattern is in-stock and ready to ship!
Contact Cement Tile Shop at (800) 704-2701 for more information or to order.