We love the combination of black, white and grey in our handmade cement tiles!
This classic color combination stands the test of time and is truly multifunctional. Rooms in every style, whether formal or casual, from traditional to contemporary, look great with these colors.
Several of our newest in-stock cement tile patterns have this beautiful combination.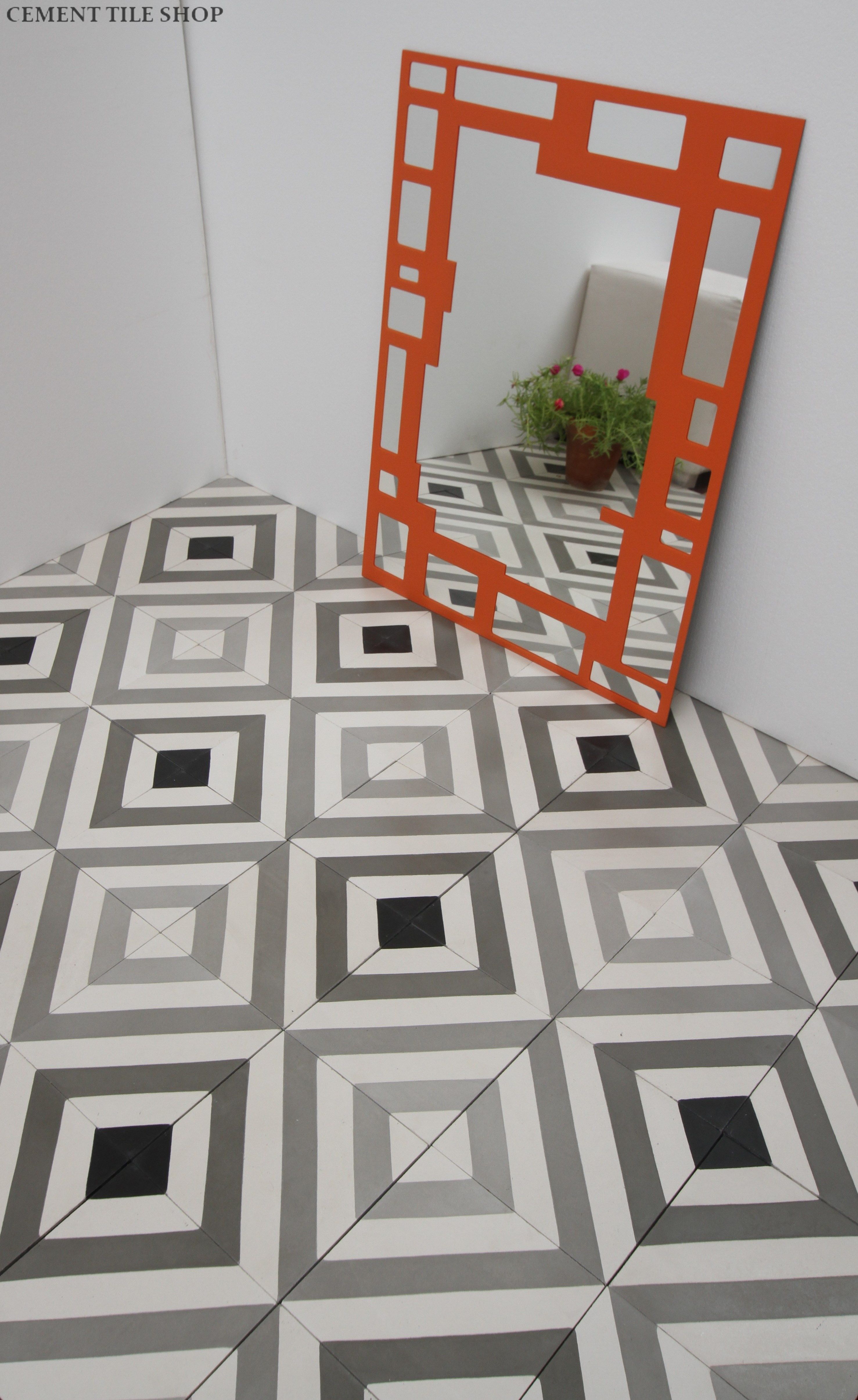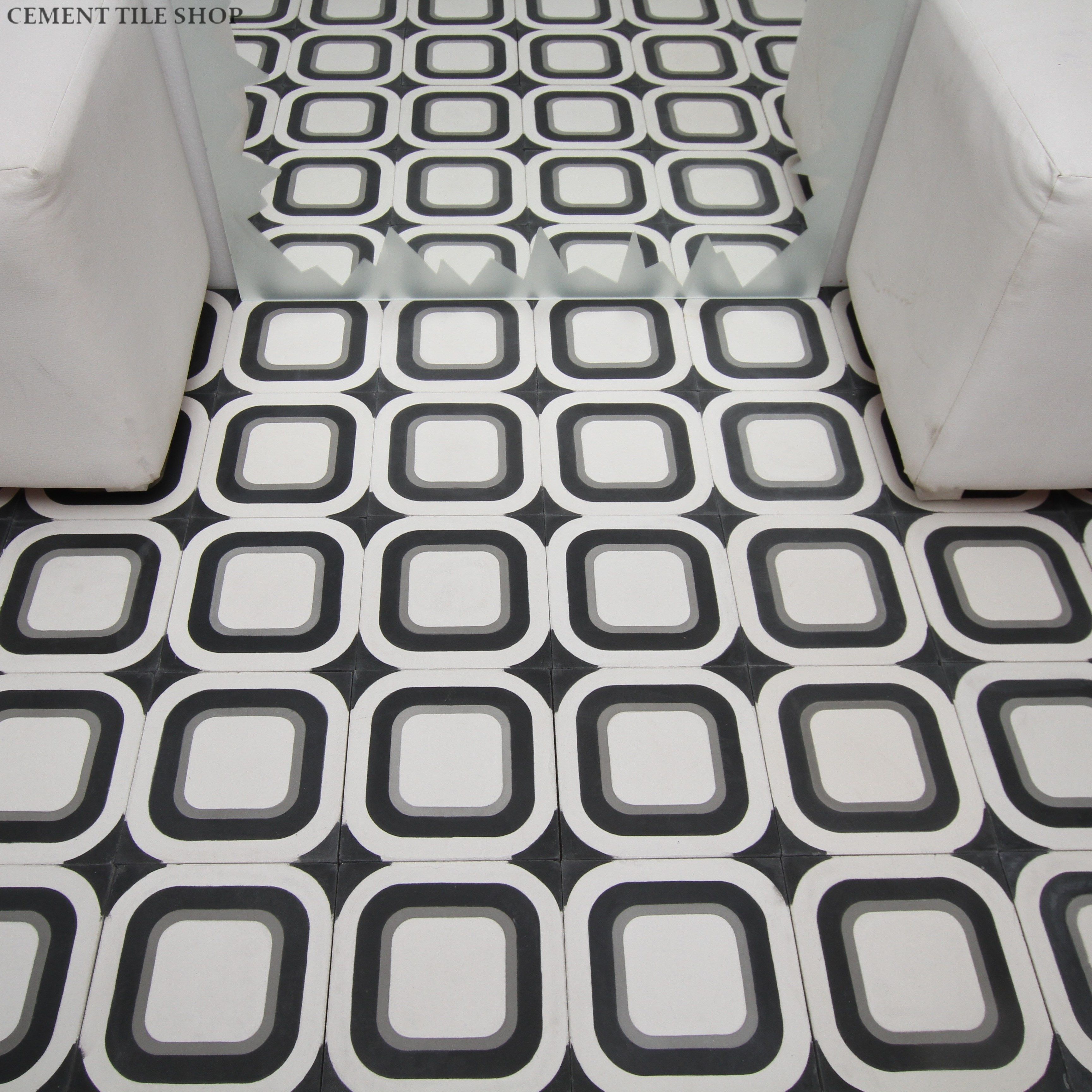 We also keep several of our most popular black, white and grey patterns in-stock and ready to ship.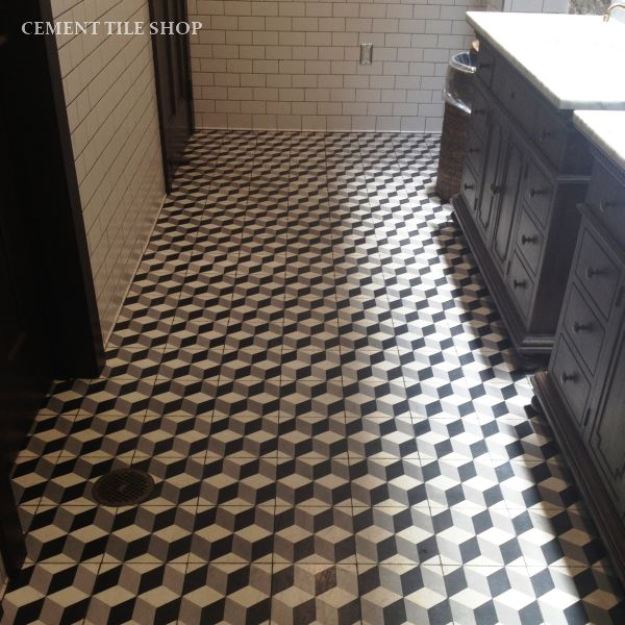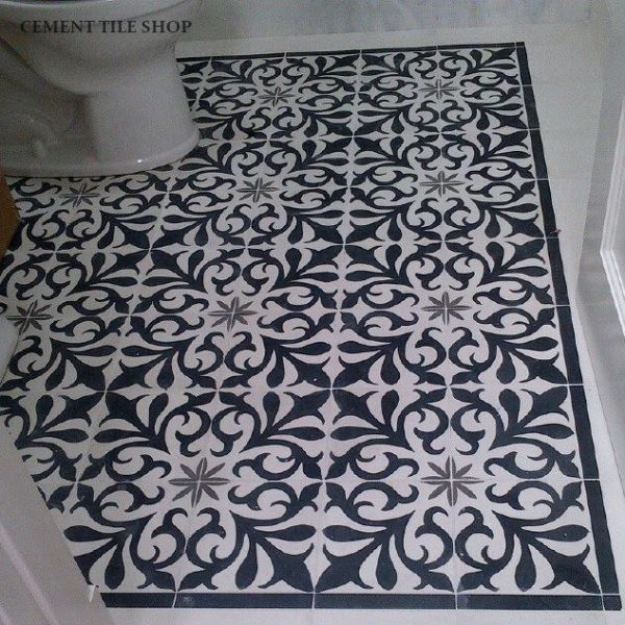 We love these combinations of cement tile at Cement Tile Shop. Give us a call at (800) 704-2701 if you would like to incorporate one of them into your project!