Did you know that any of our handmade cement tile patterns can be customized?
Our cement tiles can be made in any colors of your choice. We can even help you create a custom pattern or an entirely new design. Although we offer many "in stock" tiles that are ready to ship, if you have a little time and imagination we can make the perfect tile for you!
Lead times for custom tiles can vary between 8-12 weeks, depending on your quantity and design.
The photos below are a great example of a custom cement tile. Our customers in Derby, KS (just outside of Wichita) wanted the perfect color scheme for their home and decided to create a custom version of our Roseton pattern.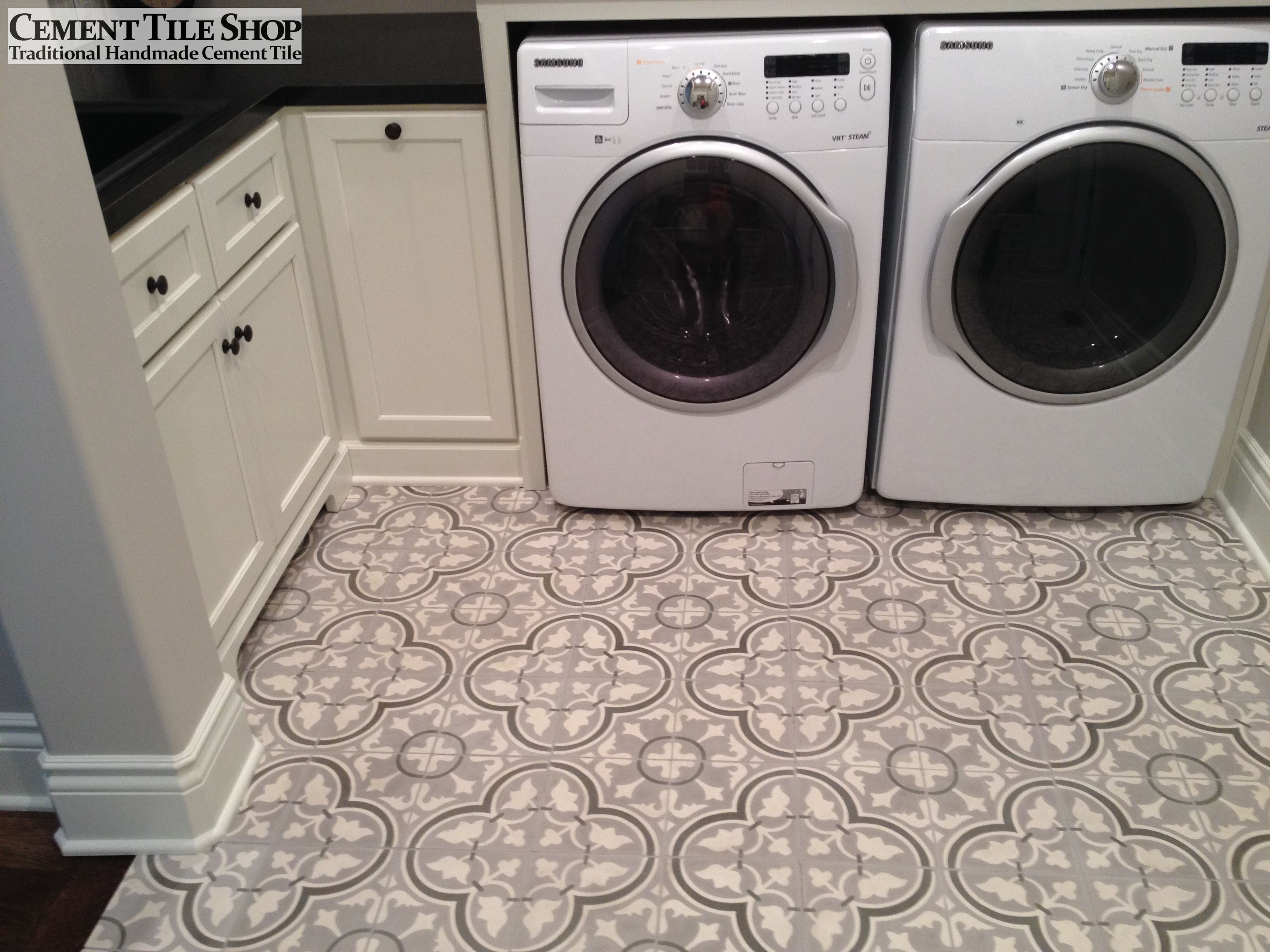 Each cement tile on our website has a link to a color chart showing available color choices. This client used warm tones of grey and white to perfectly compliment their wall paint color and cabinets.
Who says laundry rooms need to be boring. We think you'll agree that they made a great choice!
We can help you create a custom flooring masterpiece for your home or commercial project.
Contact Cement Tile Shop at (800) 704-2701 for more information or to order!