Lane McNab of Urban Orchard Interiors in Berekeley, CA loves to create beautiful and functional spaces that have a sense of authenticity, meaning and character to the people living there as well as the home itself. Lane was kind enough to share pictures from a recent installation of some of our handmade cement tiles.
The craftsman house involved in the project is over 100 years old. It's a brown shingle craftsman very typical of the local homes and the owners are bringing it back to life little by little. The owners are both wonderful cooks (she's French so of course!) and spend a lot of time in their well-used kitchen. The home was updated sometime in the 80's and was ready for a serious face-lift. The clients wanted to incorporate a French/Moroccan style with the architectural elements of a craftsman. We think they succeeded!
Before: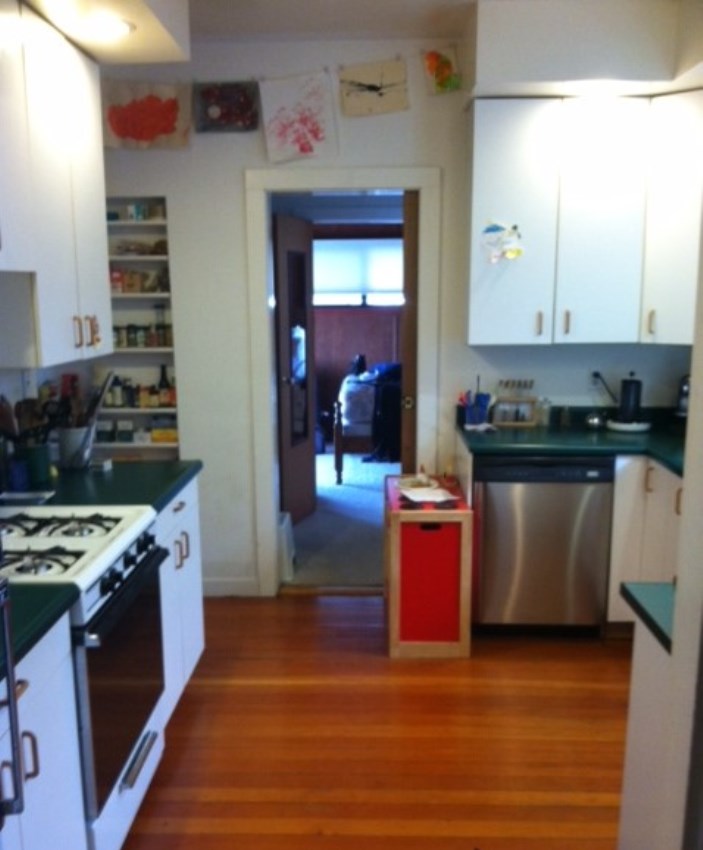 After: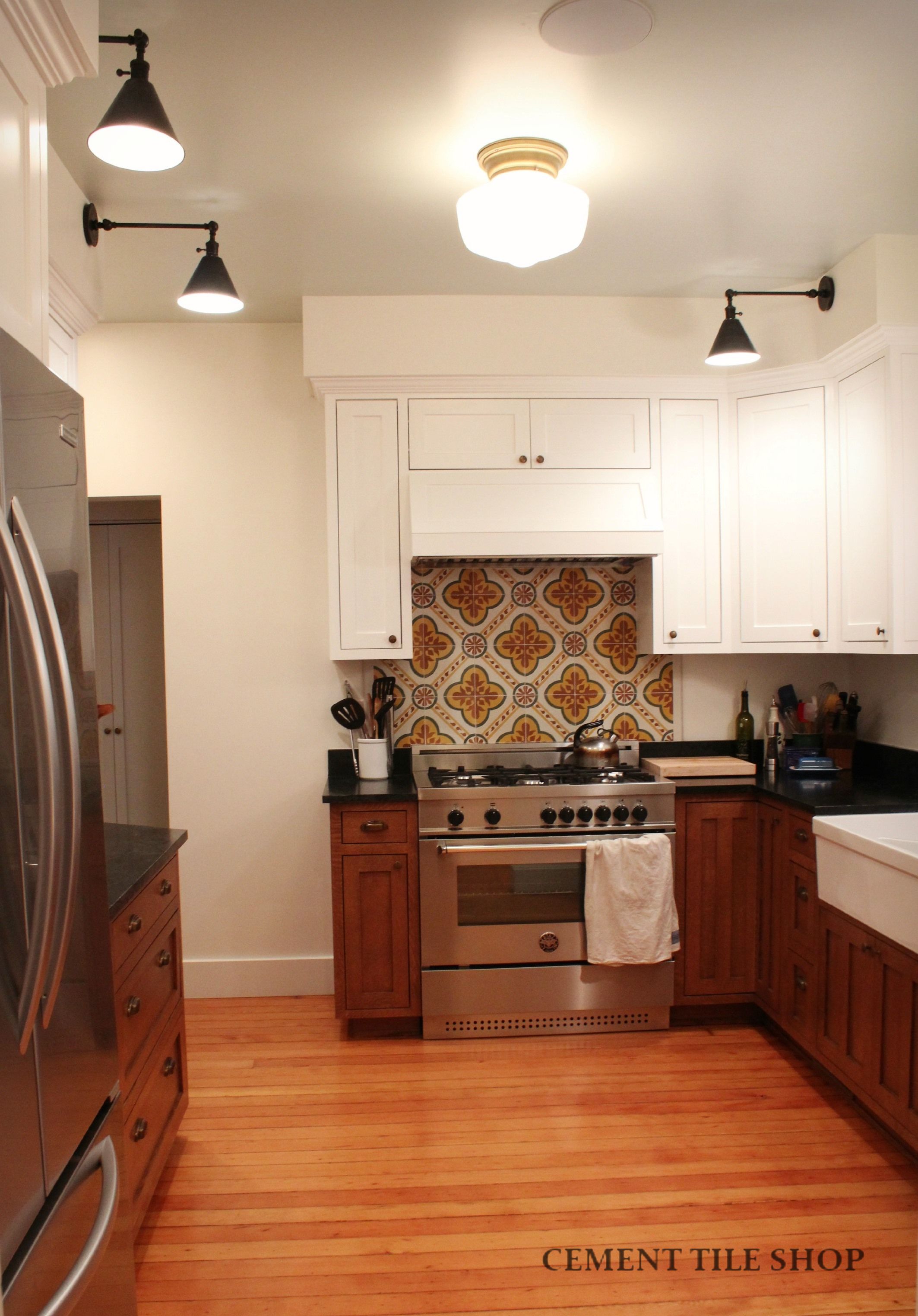 Urban Orchard used our Algeria cement tile pattern, in custom colors, to create a beautiful backsplash in the kitchen. A doorway and closet were moved to make the stove and cement tile the kitchen's focal point as you enter the room.
We'd like to thank Urban Orchard for the pictures. Please check out their blog!
If you'd like to incorporate cement tile into your kitchen, please contact Cement Tile Shop at 800-704-2701.