Now in stock! – our large format (12″ x 12″) cement tiles in our popular Circulos Black and Circulos White patterns, as well as solid black and solid white field tiles.
Although handmade cement tiles are traditionally 8″ x 8″ (20cm x 20cm), we are thrilled that we can now offer in-stock tile in a larger 12″ x 12″ size (30cm x 30cm).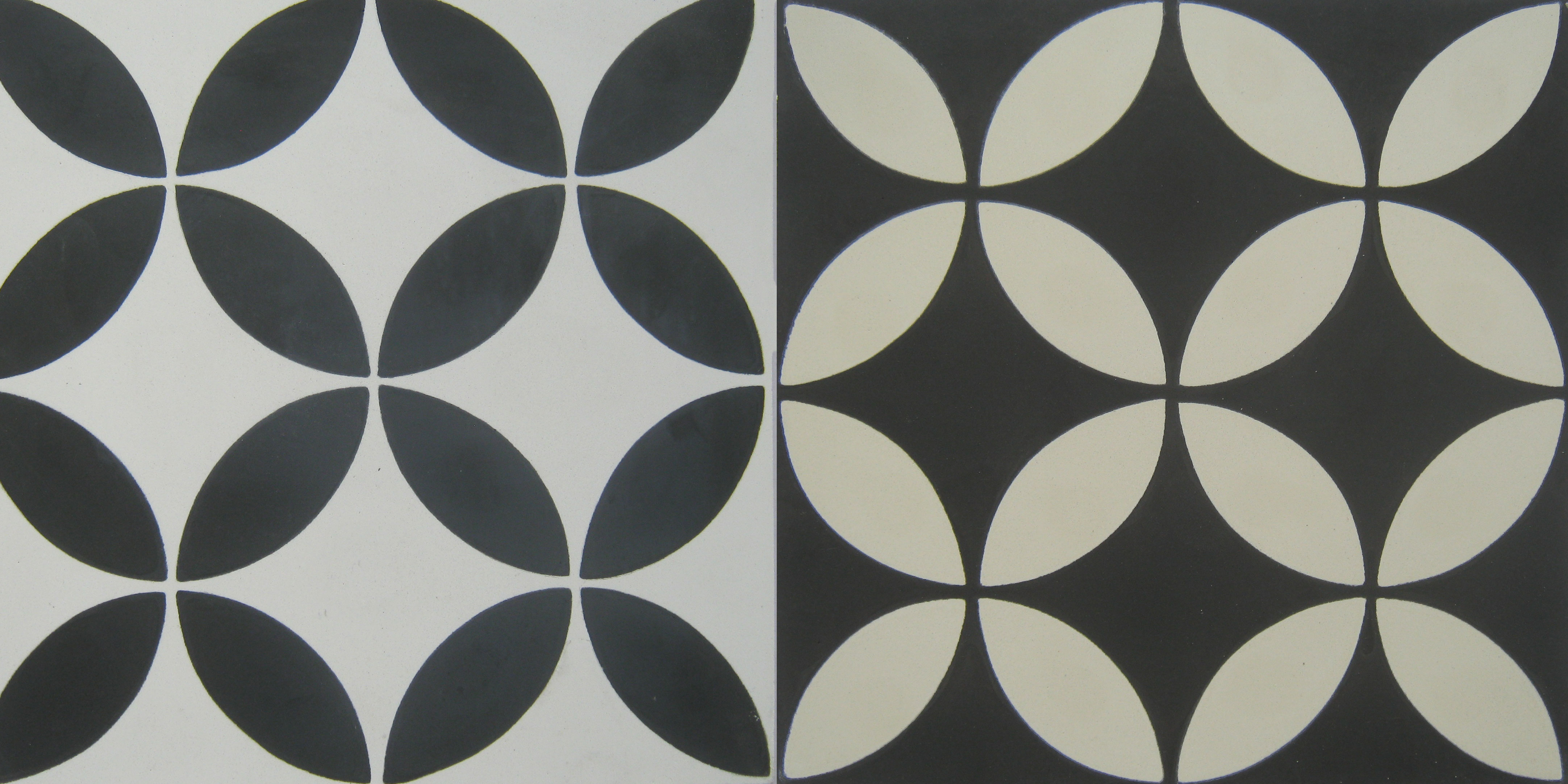 These tiles should prove to be extremely popular in commercial applications, but would also look great in residential installations.
Please contact Cement Tile Shop at (800) 704-2701 for more information or to order.